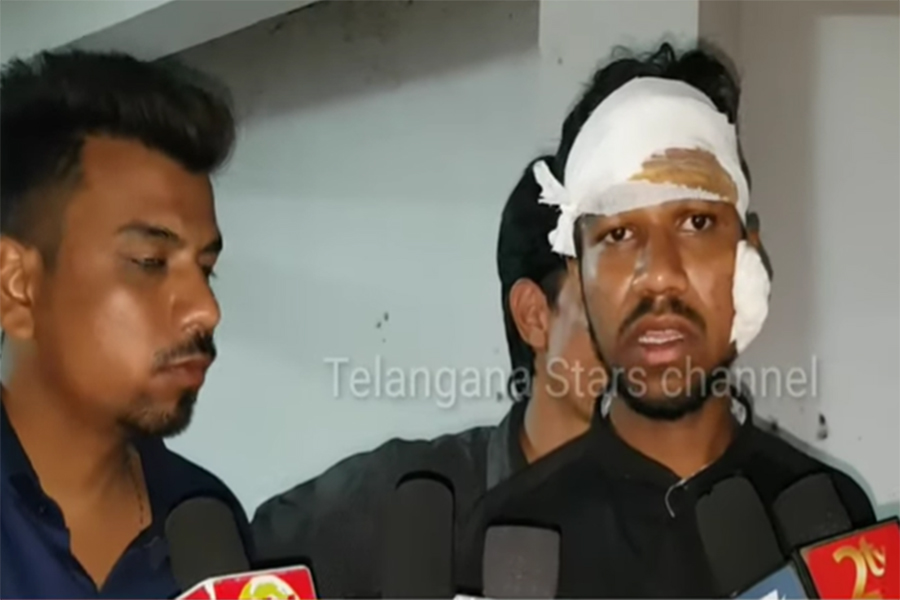 HYDERABAD: Nawaz, was allegedly attacked by unidentified assailants in Hyderabad after he reveals his 'Muslim name.'
According to reports, the incident took place on Tuesday at around 11:55 pm in Gowliguda Kaman area when the victim, a resident of Kishanbagh was driving the Tata Ace and was on his way from Mangalhat when he was attacked by three assailants.
The accused in an "inebriated" state asked his name and after Nawaz reveals his 'Muslim name' they brutally assaulted him saying 'He's a Muslim'. The attackers also smashed the vehicle's windshield during the attack.
A video of an injured Nawaz speaking about the incident is doing rounds on social media.
"The moment I revealed my Muslim identity, they started hurling abuses at me," Nawaz said adding "when I pushed them away and tried to flee the scene, the accused chased me and continue the assault while the locals prefer to remain mute spectators."
[also_read url="https://www.siasat.com/news/yet-another-hate-crime-man-muslim-name-shot-begusarai-1501129/"]In yet another hate crime, a man with 'Muslim' name shot at in Begusarai[/also_read]
According to the victim, no one came to his rescue when he was attacked.
Fortunately, police reached the crime scene on time and rushed the injured Nawaz to Osmania General Hospital for treatment. If the police had not arrived on time, he would have died on the spot, said Nawaz.
An FIR was later lodged at the Mangalhat police station.
Subscribe us on