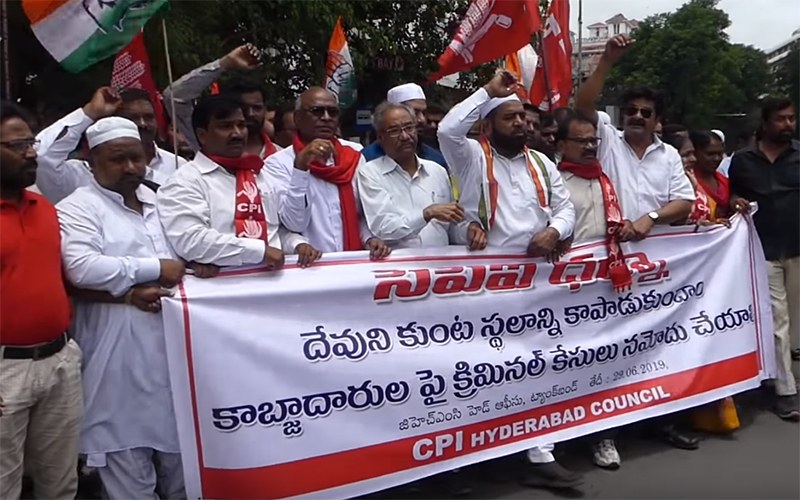 Hyderabad: Leader of Congress, CPI and other parties organized a protest rally against the land grabbing which is allegedly taking place at Devunikunta Lake, Karwan. The protest was held near the GHMC headquarter
Present in the protest were Mr. Aziz Pasha, Rajya Sabha MP, Mr. Osman bin Mohammed Alhajri, Congress leader and others.
Talking to newsmen, Mr. Osman said that land grabbing is taking place at Devunikunta Lake adjacent to Shamshan Ghat. He claimed that social activists are getting death threats for protesting against the land grabbing.
He said that political mafia who is involved in it should be arrested. He also alleged that persons belonging to MIM is indulging in land grabbing.
Talking about the issue, Mr. Chada Venkat Reddy, General Secretary of CPI alleged that land grabbers are constructing the buildings after acquiring the lands.
Demanding the govt. to stop land grabbing, Mr. Reddy questioned KCR for not taking action.
Mr. Aziz Pasha said that political parties and NGOs are not going to keep quiet over the land grabbing at the lake.
Later, they submitted memorandum at GHMC officer.
Subscribe us on