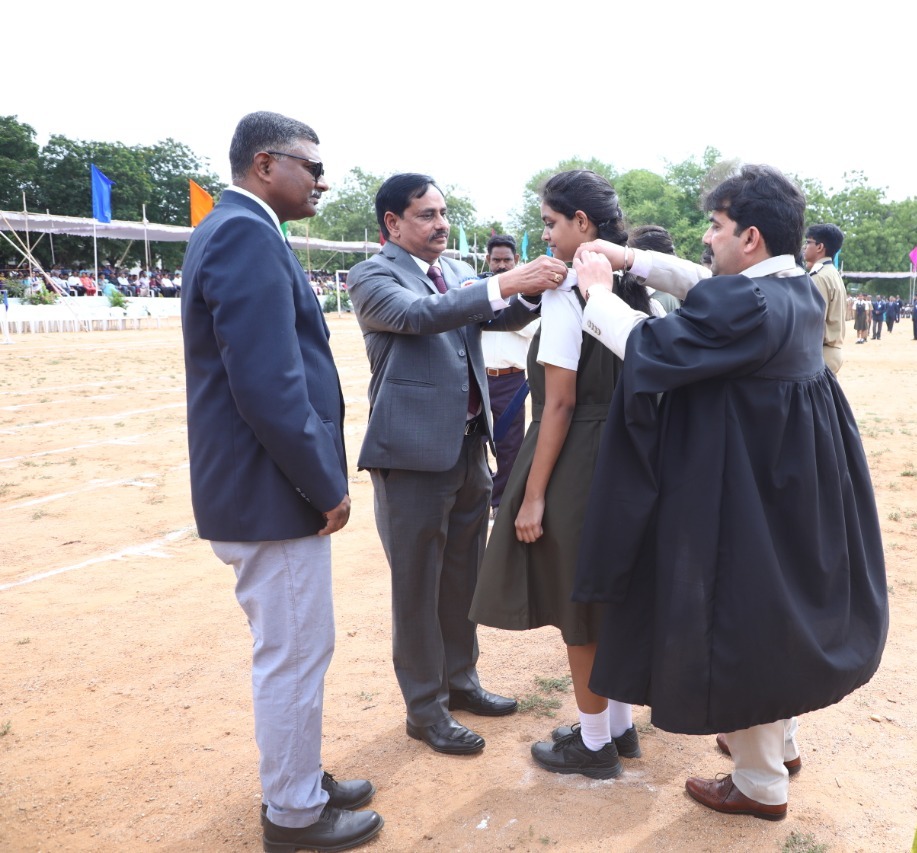 Hyderabad: Managing Director of Hyderabad Metro Rail, Mr. NVS Reddy received the guard of honour from students while participating as chief guest in Investiture Ceremony held at the Hyderabad Public School in Begumpet on Saturday.
Speaking on the occasion Mr. NVS Reddy said, "One of the Metro stations would be developed as a children-centric station for the benefit of children, as Taruni Madhuranagar station is being developed as a women-centric station. He also stated that a rural recreation and activity zone would be developed with rural games like kabaddi, khokho, Gilli-danda and many other forgotten traditional Indian games.
Earlier he observed the parade of the students and decorated the Head Boy and the Head Girl the Prefects and the Captains and honoured the students who won in various competitions. Principal Mr. Skand Bali, Members of Board of Governors Mr. A. Shyam Mohan, Mr. Gusti J Noria, Mr. M.A.Faiz Khan, and other dignitaries also participated in the Investiture ceremony.
Subscribe us on