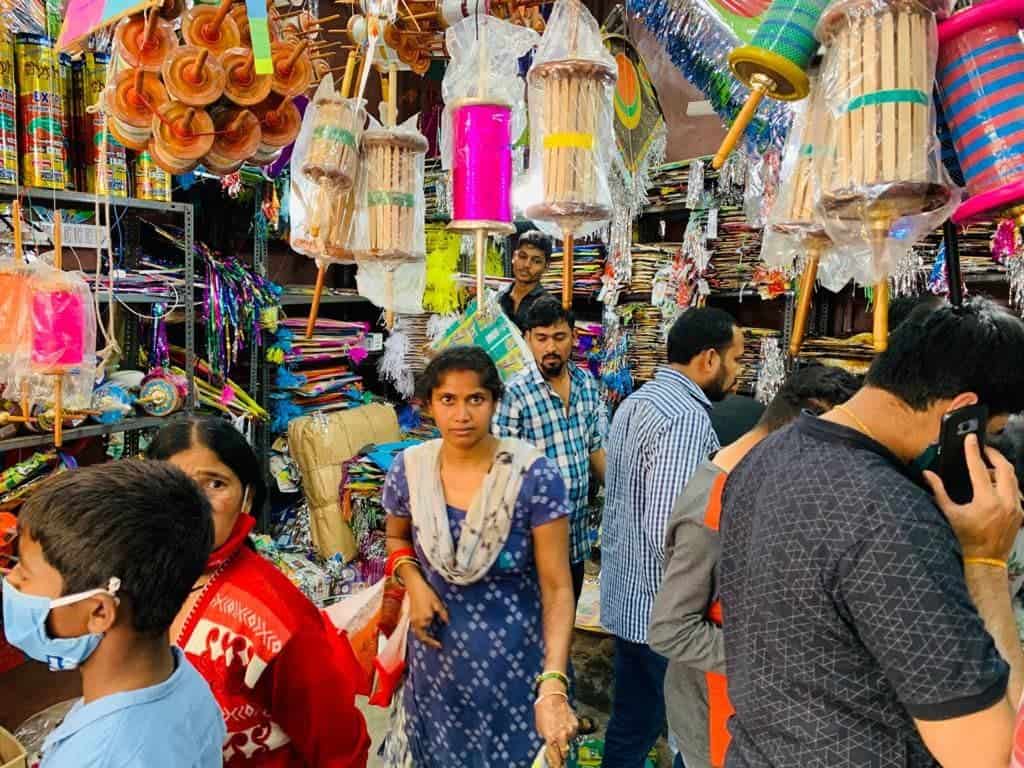 People busy purchasing kites ahead of of Makar Sankranti festival at Gulzar Houz market in the Old City of Hyderabad on Wednesday. Many kite lovers selecting and buying colourful kites to take to the skies on the eve of Sankranti in Hyderabad
People buying colorful creations from kite vendors to fill the skies on the eve of Sankranti.
Kites this year come with messages on Covid-19 norms and safety measures— 'India fights with Corona', wear facemask, maintain social distance messages carried on kites on the eve Makar Sankranti are available in the market.
Subscribe us on