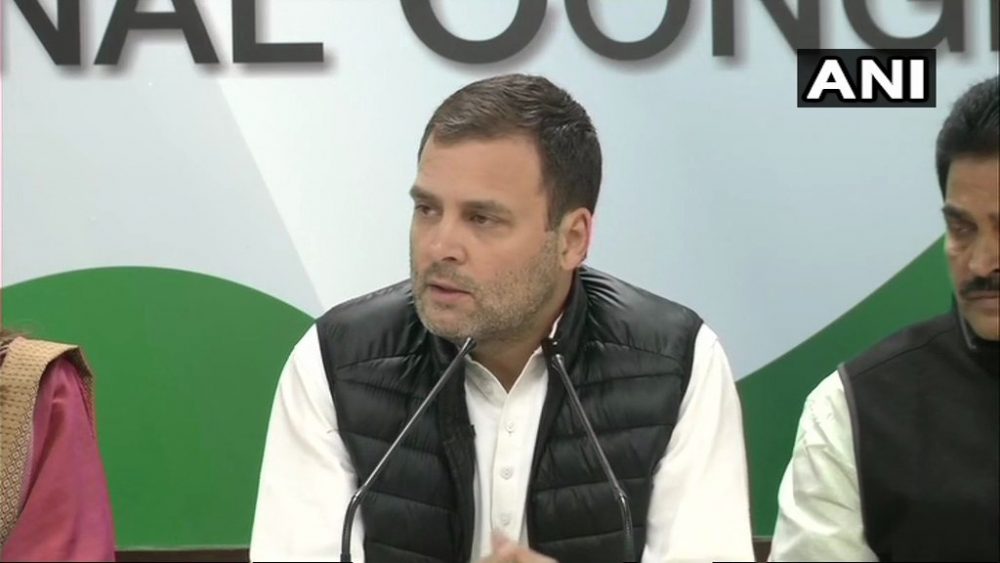 Bangalore: Before asking Rahul Gandhi whether he is British or Indian, union home minister should have talked to Rajamma Vavathil who had held him in her arms in a Delhi hospital even before his mother had.
Coincidentally, Rajamma lives in Wayanad, the very same place from where Rahul Gandhi is contesting the Lok Sabha election this time, besides Amethi. As reported by The Telegraph, Rajamma, (72), remembers not just cradling the newborn at the labour room of Delhi's Holy Family Hospital but the date too: June 19, 1970.
Recalling the moment she says, "Each of us in the labour room held the Prime Minister's (Indira Gandhi) grandson in our arms with great pride." She added, "I don't need to tell you how excited the team was."
Rajamma said, "We all realised the significance of having the Prime Minister's daughter-in-law in the labour room."
Rajamma says she was simply surprised to know that Rahul is contesting from Wayanad and longs to meet Rahul, whom she sees as her grandson.
"I never thought even in my dreams that @RahulGandhi will come to Wayanad to contest," says Rajamma Vavathil, the nurse who held Rahul Gandhi in arms even before his Parents

@bhadrakali20 reportshttps://t.co/6gg3nI8Tqq

— Outlook Magazine (@Outlookindia) April 30, 2019
Subscribe us on