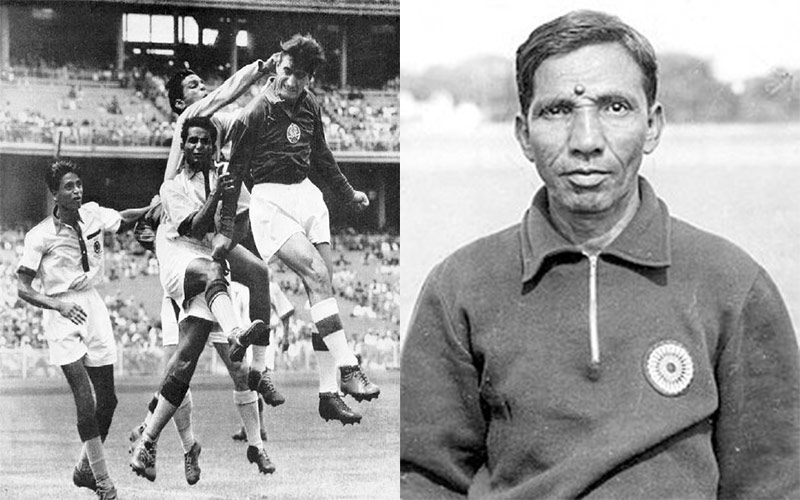 Hyderabad: Recently India played a football match against Bangladesh and managed to draw 1-1. It was a qualifying round match for the World Cup which is to be held in 2022.
Both teams have very poor ranking in world football (India is ranked 156 and Bangladesh is 207). Going by expected strengths and form of the two teams India should have beaten Bangladesh.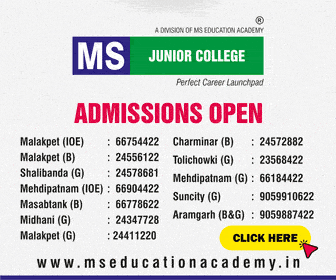 India's team is being coached by a man called Igor Stimach who used to play for Croatia in the 1990s before he became a coach. Under his guidance in an earlier match, India had held Asian champion Qatar to a 1-1 draw. That result was considered very encouraging for India.
But we seem to have forgotten that there was a period when India was the Asian champion. We could beat all other teams in Asia and some from outside Asia too. That was India playing under the best coach in the history of Indian football–Syed Abdul Rahim of Hyderabad.
Rahim Saab, as everyone called him, was the coach and manager of the Indian team from 1950 till 1963. He was the architect of Indian football. It is important that we do not forget the contributions made by this brilliant and hard-working coach.
During his period as a coach, he guided the Indian team to its most noteworthy achievements and that phase is considered as the Golden Age of Indian football. After his departure, India has never been able to reach those heights again.
The Indian team's achievements under Rahim are:
1951 India got an Asian Games Gold medal.
1956 Melbourne Olympics India came 4th after beating host Australia.
1960 Rome Olympics India was placed in a league group with France and India drew with France. After India had taken the lead France managed to score a late goal and equalize.
1962 Asian Games gold – beating Japan and Korea on the way to the title.
Now we can't even dream of such things.
Rahim was a teacher by profession. He seemed to have an uncanny understanding of what was required to make Indian players play above their level.
Moreover, he knew that Indian players faced huge drawbacks like they were physically not as strong and fast as the Europeans. But he devised ways and means to improve the standard of the Indian players and thought up defense and attack formations which Indian players could implement against the superior European and Japanese teams.
With single-minded dedication, despite the fact that he got a meagre salary from his teaching job and not much as a coach, he toured European countries to learn coaching tactics and see the European teams in action.
Remember, in those days there was no TV in India and no YouTube or the Internet. Exciting new advances were being made in European and world football. Pele and his outstanding Brazil teammates were rocking the world. In Europe, Ferenc Puskas of Hungary and his team which was called the Mighty Magyars were ruling the European throne. The legendary coach Sir Matt Busby had built up his club Manchester United into one of the best club teams in the region.
There was a danger that India would sink to the bottom and fade away if immediate steps were not taken to raise the level. And Rahim was determined that India should not lag behind.
With solitary passion, he worked and studied all the systems from all over the world. How to spot talent? How to groom the youth? How to motivate them? How to develop the body and mind? And how to give players the much-needed confidence? He took these findings, altered them slightly to suit Indian players and implemented them in India with great success.
He also spotted and groomed players like Peter Thangaraj, Tulsidas Balaram, Noor Mohammed, Mohd. Aziz, Yousuf Khan, Jarnail Singh, Chuni Goswami and P.K. Banerjee who became legends under his guidance.
Some of his trainees received Arjuna awards and more than once received a Padma Shree. But sadly the government and the football federation did not recognize the man who had brought about the football revolution. Rahim did not get a single award.
P.K. Banerjee who was one of the players coached by Rahim has written in his autobiography that when he himself became the coach of India he used to try and think like Rahim. "What would Rahim Saab do in this situation? How would he have reacted?" Rahim was his role model and inspiration.
But later Rahim and Indian football were struck by a tragedy. In middle age Rahim Saab developed lung cancer. When he was coaching the Indian team in the 1962 Asian Games, he knew that his days were numbered.
Before the final match against Korea, he told the players that he will not be coaching them after this. This would be his last tournament. He gave them an inspiring talk and finished with the line: "Aaj meri ek akhri kwaish puri karo. Aaaj Gold medal jeet ke lao India ke liye."
Emotionally charged up by his final speech, the team played its heart out. P.K. Banerjee scored one goal and Jarnail Singh scored another and India beat Korea 2-1. But many players had tears in their eyes and did not celebrate their victory. Because they knew that they will not see their idol, Rahim Saab, much longer. They knew that they were going to become orphans.
A few months after that historic victory Rahim passed away. P.K. Banerjee has written, "When Rahim Saab died the standard of Indian football followed him into his grave."
Today India definitely needs another Rahim to lift the game to the sublime heights that it had once attained.
Abhijit Sen Gupta is a veteran sports journalist with Indian and International exposure.
Subscribe us on