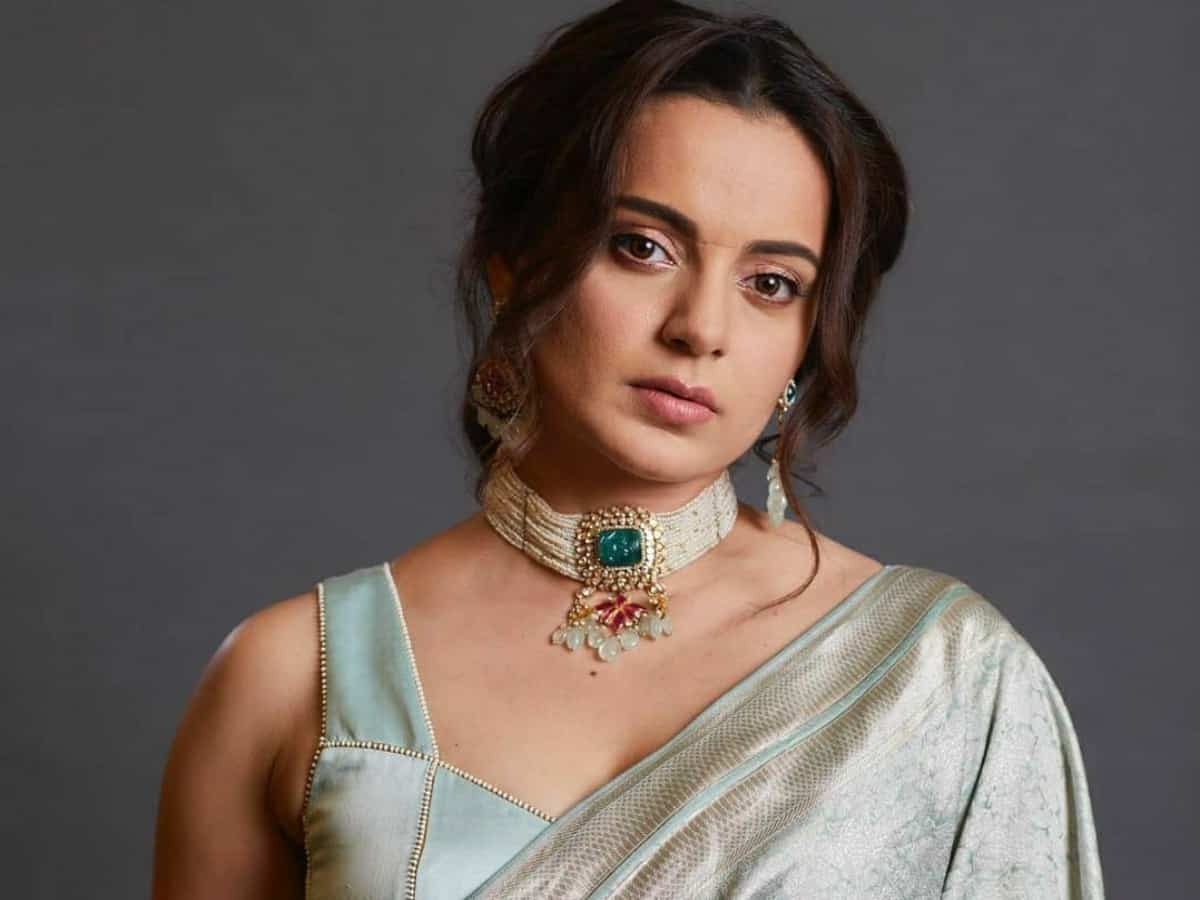 Mumbai: Controversy's favourite child Kangana Ranaut is back in news again. This time for her comments on India's independence. The Bollywood actress was a guest speaker at the Times Now Summit 2021 where she talked about the freedom struggle and stated that India got independence in 1947 as 'bheek' (alms) and the 'real freedom' came in 2014.
Her video from the summit is being widely shared on Twitter. In a viral clip, she can be heard saying, "Coming back to Savarkar, Lakshmibai, or Netaji Bose…these people knew that the blood will flow but it shouldn't be Hindustani blood. They knew it. They paid a prize, of course. Woh azaadi nahi thi, woh bheek thi. Aur jo azaadi mili hai woh 2014 mai mili hai (That wasn't freedom, those were alms. And we got real freedom in 2014.)"
Several netizens are criticising Kangana for her comments, with many slamming the actor for 'insulting India's freedom fighters'. Many users even said that her Padma Shri should be taken aback. For the unversed, Kangana was awarded the Padma Shri on November 8. She had said that the award is a reply to all those who question her statements on national issues.
Actor Swara Bhasker reacted to the clip and wrote, "Who are the idiots who are clapping is what I want to know."
BJP MP Varun Gandhi too reacted to the video and exclaimed that whether he should call this idea 'madness' or 'treason'. He tweeted, "Sometimes an insult to the sacrifice and penance of Mahatma Gandhi, something showing respect to his killer and now this disdain for the sacrifices of millions of freedom fighters starting from Mangal Pandey to Rani Laxmibai, Bhagat Singh, Chandrashekhar Azad, Netaji and more. Should I call this thought process madness or treason."
Check out some of the reactions below:
Subscribe us on