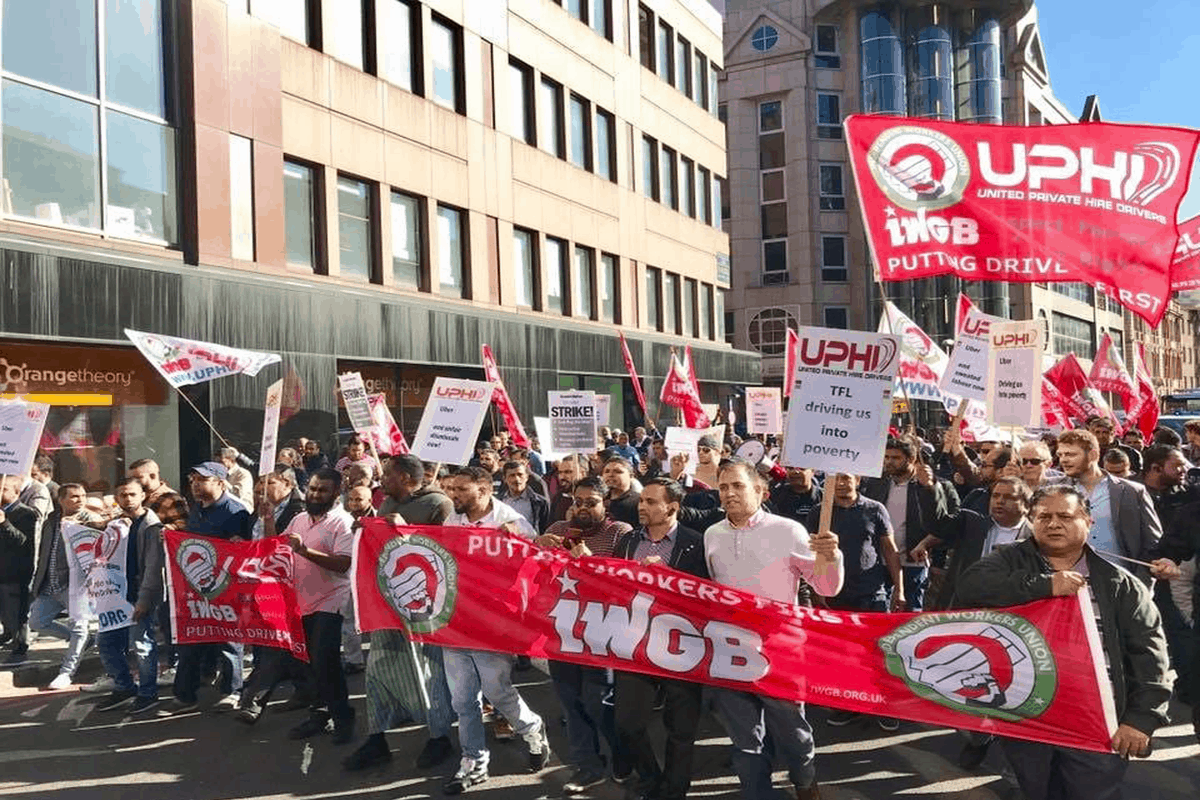 Hyderabad: The Indian Federation of APP- Based Transport Workers (IFAT) announced on Wednesday that it will participate in the founding convention of the 'International Alliance App-Based Transportation Workers' in London from today 29 January to 30 January 2020.
The federation also congratulated taxi drivers across the world on the occasion.
"IFAT is especially proud to have been part of the steering committee that helped organize this convention. We stand in deep solidarity with all our brothers and sisters from 23 countries who are coming together in this convention" said Shaik Salauddin, the IFAT National General Secretary.
He adds, "An Uber driver in Hyderabad understands how an Uber driver in Brazil or London feels because these companies practice the very same exploitative practices in every part of the world."
The Indian Federation of APP- Based Transport Workers convened in late 2019 in Mumbai with unions from nine Indian cities. Driver unions from Delhi, Jaipur, Lucknow, Bombay, Panvel, Bangalore, Kochi, Chennai, and Hyderabad came together on the 20th and 21st of December 2019 to inaugurate their National Federation.
"For over five years all of us were fighting at the level of municipalities. When we started the Indian Federation in December 2019, we became capable of fighting for drivers' rights at the national level. And now with the creation of an international alliance, we are happy to be part of strategy and campaign building aspects at the international level," said Anand Kute, a delegate of IFAT at the London Convention.
IFAT sees its ongoing role in the international lines along two dimensions. Firstly, OLA India's largest app-based transportation sector company spreads its wings and enters the international market. Additionally, with the entry into the United Kingdom, IFAT unions are committed to helping all their international brothers' sisters understand the strategies that this company uses to exploit drivers and help strategize at a global level in the fight against OLA.
"IFAT is also committed to not only expand its reach within India but also to help build a regional alliance with drivers from Bangladesh, Pakistan, Sri Lanka, and Nepal as the app-based sector expands into these countries. With our special focus on OLA and aim to strengthen regional partnerships, we hope to contribute to international alliance formation," elaborated Salauddin.
SIASAT NEWS
Subscribe us on