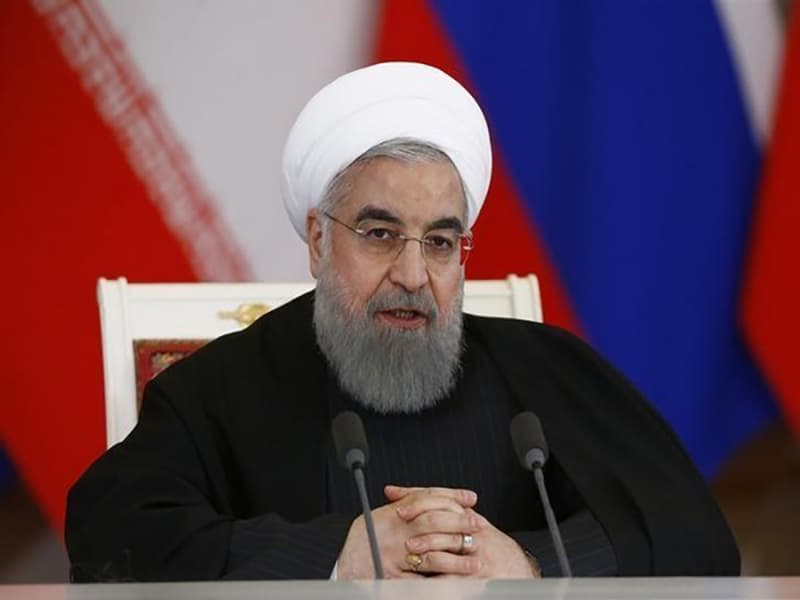 Tehran: Iranian President Hassan Rouhani has said that his administration recognizes peoples right to hold protests against the government's decision to ration gasoline and increase petrol prices, but emphasizedthat nobody would be allowed to spread insecurity in the society.
Speaking at a cabinet meeting here on Sunday, Rouhani said that holding protest rallies were a natural right of the people, the Tehran-based Press TV reported.
"After implementing this plan, we saw that some people took to the streets to protest. I believe that it is natural when the administration implements a plan and not everyone agrees to it. Some people may be opposed and they have the right to give voice to their opposition.
"What the government has done was in accordance with the law… We act on the basis of the law and what we finalized was agreed upon by the heads of the three branches of the government," he added.
The country-wide protests erupted on Friday after the National Iranian Oil Products Distribution Company (NIOPDC) said that the price of a litre of regular gasoline had gone up to 15,000 rials (12.7 US cents) from 10,000 rials and the monthly ration for each private automobile was set at 60 litres per month.
Additional purchases would cost 30,000 rials per litre.
The NIOPDC added that taxis and ambulances would have a 400-litre and 500-litre monthly quota, respectively. The price of CNG and gas oil will remain unchanged.
Rouhani added on Sunday that protesting was different from rioting. "Protesting is different from rioting. Protest is a right for all the people and they can protest… But we must not allow insecurity in the society."
The protests took a violent turn on Saturday with the death of a police officer in Kermanshah province.
Brigadier General Iraj Javaheri was gunned down during the riots in the provincial capital when he clashed with armed rioters who attempted to storm into a police station.
Protests were also held in the cities of Doroud, Garmsar, Gorgan, Ilam, Karaj, Khoramabad, Mehdishahr, Qazvin, Qom, Sanandaj, Shahroud and Shiraz.
Subscribe us on