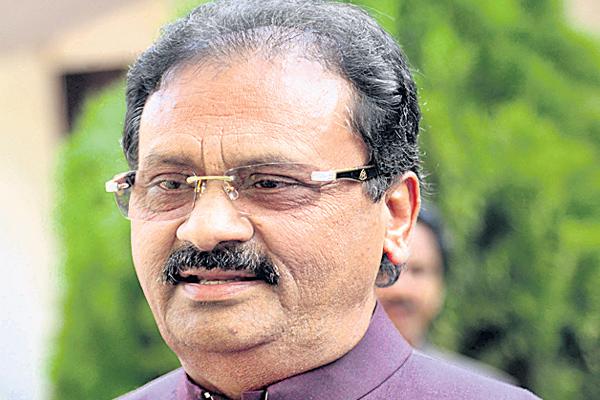 Hyderabad: Senior Congress leader and MLC in Telangana Legislative Council Mohammed Ali Shabbir today dubbed the interim budget introduced by the Modi government as a water bubble, air ballon and an election bluff. He said the interim budget presented in Parliament ignored the needs of educated youth and focused only on middle class and unorganized sector by giving them IT relief and pensions.
Shabbir Ali said Congress president Rahul Gandhi rightly identified the farmer's loan waiver and UBI (universal basic income) and unemployment as priority issues. But the Modi Government was circumventing the burning issues and practising vote bank policies instead of resolving people's problems. He said the cost of agricultural operations has gone up and crop loans and other subsidies are not adequate for keeping farmers in agriculture and to pay interest on their earlier loans, he said. .
He said the Union Finance Minister presented a "rosy picture" on economy and fall in inflationary tendencies. He also asked as to why prices of goods and petroleum fuel were rising and not falling.
"Is it not true that due to demonetization and GST many industries shut down and thousands of petty traders had become paupers and committed suicides?" he asked.
[source_without_link]NSS[/source_without_link]
Subscribe us on