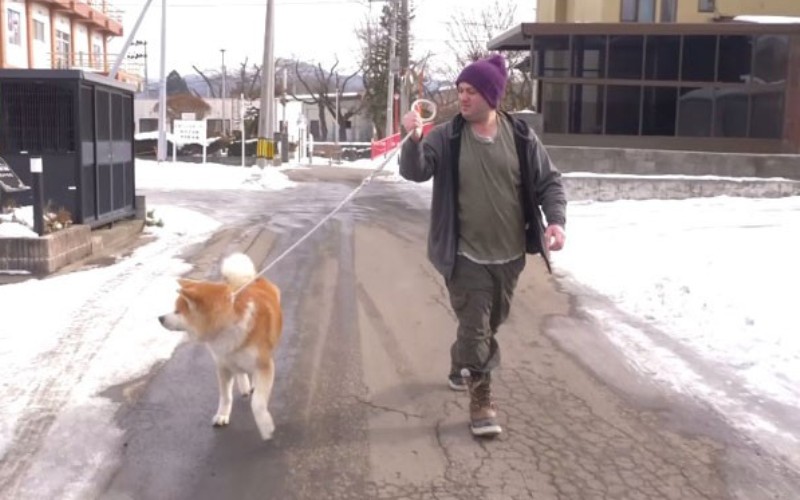 Odate: Japan's All Nippon Airways (ANA) has introduced popular sightseeing places located in Akita Prefecture in Tohuku region of Japan, well known for its culture and traditions.
Odate City in Akita Prefecture is famous as the birthplace of the Akita dog, and there are numerous facilities related to the Akita dog there. The Akita Dog Museum displays a wide range of artefacts and materials relating to the history of the Akita dogs.
It was built to commemorate the 50th anniversary of the Akita Dog Preservation Society and is the only museum in the world dedicated to the Japanese dog.
An Akita Dog Kennel is also located close to the museum. 'Itay Angel' is an Akita dog breeder from Israel. He got his first Akita dog 19 years ago. Drawn by the dog's physique, Itay Angel moved to a new place here in Odate city four years ago to breed the Akita dog.
"I think one of the attractiveness of Akita dog is the outward appearance. They are very beautiful. And their attractiveness is not only beauty but also character," the dog breeder said.
Another famous culture of Akita Prefecture is 'Namahage', a local event in Japan. During the dark hours of December 31 or January 15, ogres walk from house to house calling, "Are there any kids not listening to their parents' lecture?"
For the people of Oga, 'Namahage' are divine spirits that bring a good, healthy and bountiful harvest from the field, mountain, and sea for the upcoming year.
The home that welcomes Namahage, ancient rites of hospitality are observed to provide sake and food for the ogres.
Namahage Museum located in Oga city is the best place to learn about the tradition and history of Namahage. Here, master carver, "Ishikawa Senshu" comes three to four times a week, where visitors can watch him at work making the mask.
"'Namahage' is well known as one of the representative cultures of Akita. And this culture originated from Oga city, made a strong influence on Akita prefecture. The way of Namahage performance does not only seem to be scary but also it has much attractiveness to represent a lesson for life. I want many international tourists to come and experience more about our "Namahage" culture," said Tadashi Ota of Namahage Museum.
There are many other interesting spots in Akita Prefecture with a unique history and culture that attracts many people from all over the world throughout the year.
[source_without_link]ANI[/source_without_link]
Subscribe us on