Bengaluru: Senior leaders of Karnataka's ruling coalition, A.H. Vishwanath of the Janata Dal-Secular (JD-S) and Siddaramaiah of the Congress, are locked in a war of words ahead of the Lok Sabha poll results.
Karnataka went to the polls on April 18 and April 23 and results are likely on May 23.
"An avoidable controversy has been made out of charges and counter-charges by Vishwanath and Siddaramaiah after a section of the Congress ministers and legislators wanted the latter to become the Chief Minister again," JD-S Education Minister G.T. Deve Gowda said in Mysuru on Monday.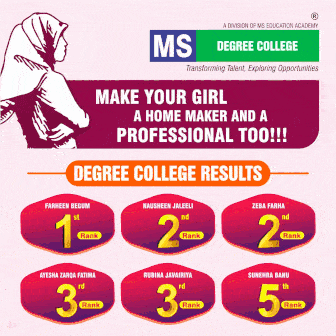 Advising the media not to take Vishwanath's comments on Siddaramaiah seriously and give it a political twist, Gowda said the demand to make Siddaramaiah the Chief Minister did not arise as H.D. Kumaraswamy of the JD-S was the Chief Minister of the coalition government and the post was not vacant.
"I have respect for both the leaders. Whatever the provocation, Vishwanath should not have commented against Siddaramaiah as there was no threat to Kumaraswamy's continuation as the Chief Minister," Gowda said.
Vishwanath, a legislator from Krishnarajanagar (KR Nagar), is the JD-S state unit chief. He quit the Congress and joined the JD-S a year ago before the Assembly elections in May 2018.
Criticising the demand for making Siddaramaiah the Chief Minister, Vishwanath said in Mysuru on Sunday there was no scope for him to hold office till the next Assembly elections in May 2023.
"The post is not vacant. Siddaramaiah can aspire to be Chief Minister after the next Assembly elections if the Congress wins majority. Kumaraswamy will complete his five-year term," said Vishwanath.
In response, Siddaramaiah said for the sake of coalition 'dharma' (righteousness), he was not speaking out. "Coalition 'dharma' is not allowing me to speak out. Vishwanath is speaking irresponsibly. He is known for making such provocative remarks. May god give him wisdom," tweeted Siddaramaiah in Kannada.
Advising JD-S leaders to rein in Vishwanath, the Congress Legislature Party leader said he would abide by the coalition dharma and allow Kumaraswamy to continue as the Chief Minister.
"Some of our ministers and legislators have expressed their wish of seeing me as the Chief Minister again out of affection and respect they have for me. What's wrong in it? They are entitled to their opinion," Siddaramaiah said.
[source_without_link]IANS[/source_without_link]
Subscribe us on