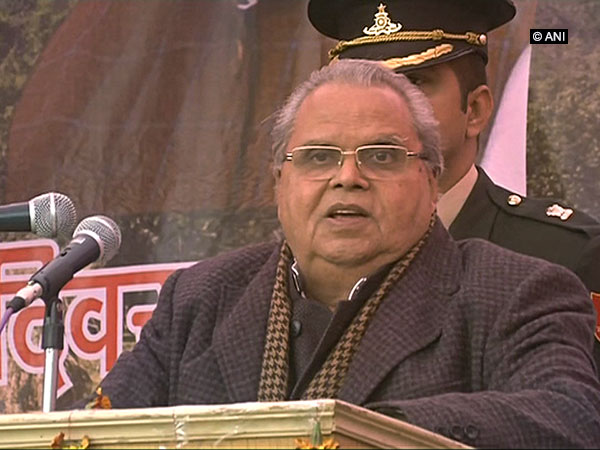 New Delhi: Young minds joining terrorist groups have come down to a relative number while the locals in the region are no longer supporting the extremists has made them frustrated while the law and order situation in Jammu and Kashmir has also come under control said J&K Governor Malik summing up the region's current situation before the PM, CMs during the council meeting of Niti Ayog on June 15.
The meeting was addressed by PM and Niti Ayog chairperson Narendra Modi with all CMs present at the council meeting.
Governor Malik was allowed to intervene during the meeting and address the need to revive tourism in the state that could help the state with economy.
Jammu & Kashmir is under President's Rule since June 20, 2018, after the BJP had withdrawn support to the PDP-led coalition government.
Previously, the Union Cabinet has recommended the extension of President's ruled for another six months in the region.
Home Minister Amit Shah is said to have discussed the overall crime, casualties in the region that has come down in the past five years.
Governor Malik added that that terrorists have surrendered before the authorities in greater numbers as they are no longer getting local support from the people, and this has increased their level of frustration.
Meanwhile, he also met Former Jammu and Kashmir chief minister and PDP supremo Mehbooba Mufti to discuss the prevailing political and socio-economic situation in the state.
Subscribe us on