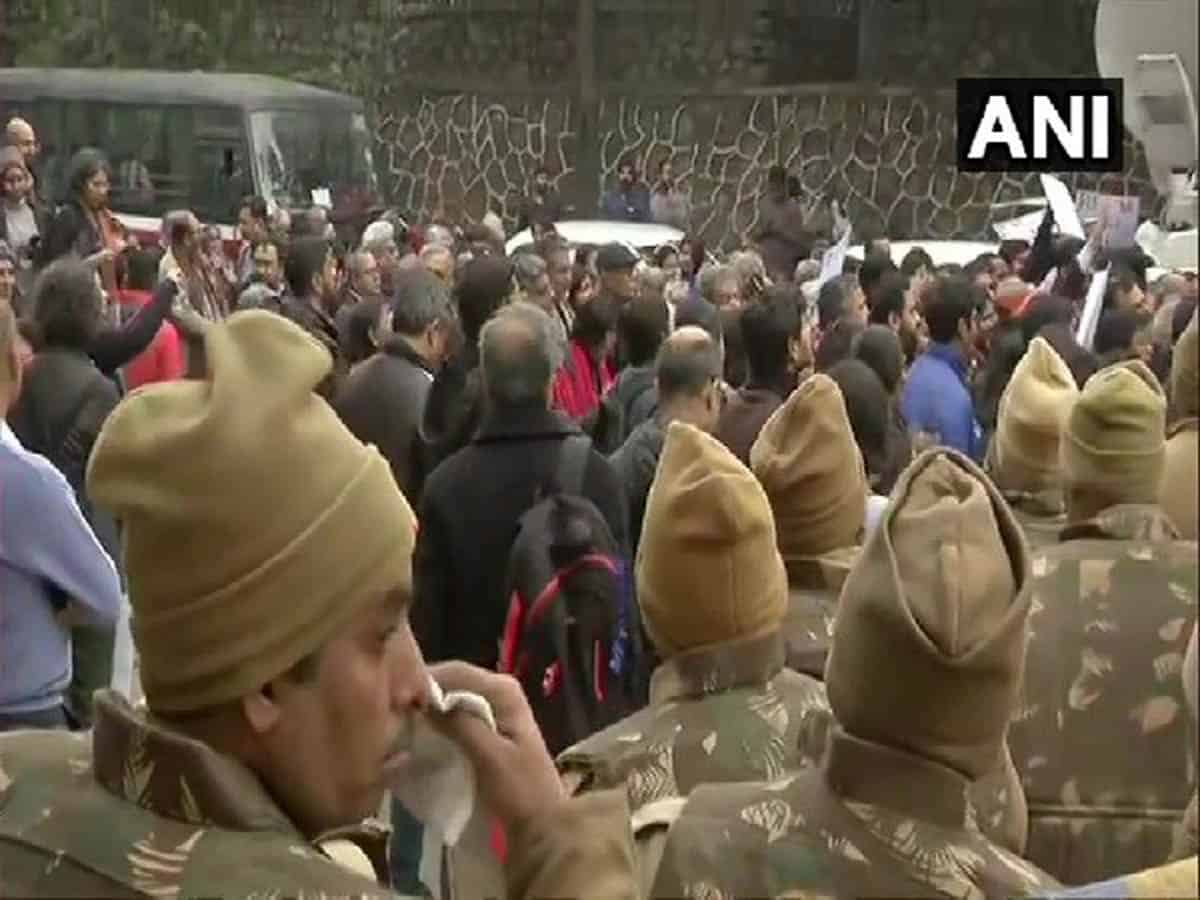 New Delhi: JNU students' union alleged that despite fursishing prior information about the mob attack, Delhi police overlooked it.
The union claimed that at 3 .pm, on 5th January, police was given a message which it read at 3.07 pm but neglected it.
The union also blamed that RSS associated ABVP activists are involed in attacking the office bearers of the Students' Union.
The Union also alleged that on 4th January, ABVP activists had beaten up the girl students. When the General Secretary of the students' Union, Mr. Satish Chandra Yadav intervened, he was also assaulted.
The miscreants attacked the specific rooms of Sabarmati Hostel. Some girl students were thrown out from the balcony but they did not barge into the rooms of the students belonging to ABVP.
Subscribe us on