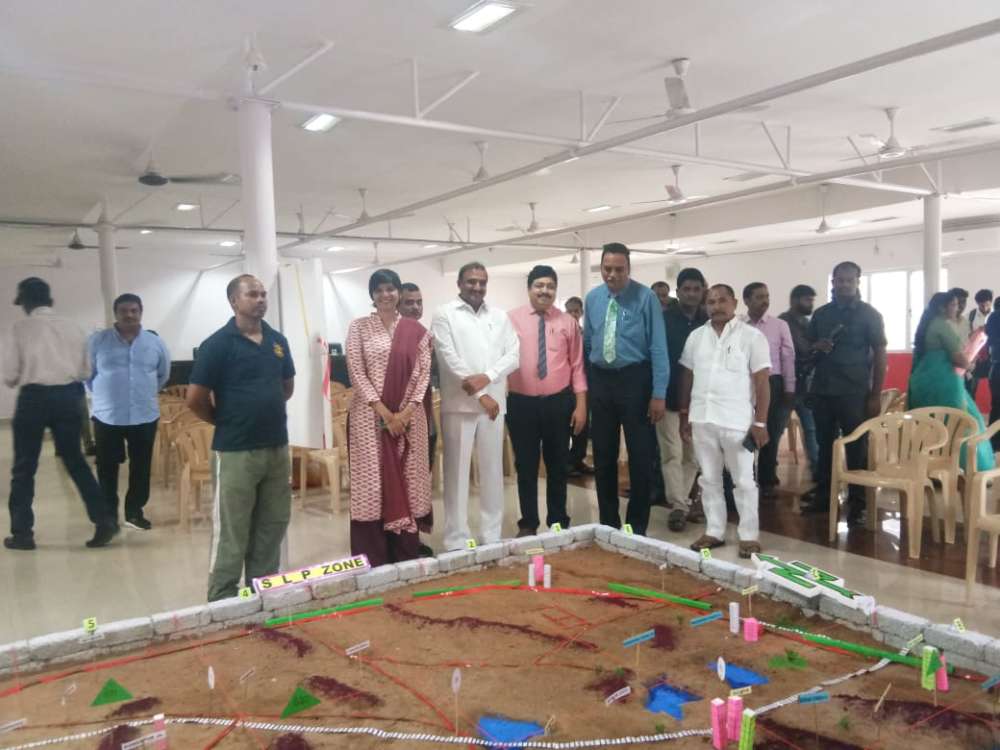 Hyderabad: It was virtually a replay of July 1999 as over 25 Ex-Servicemen (ESM) from the Indian Army and Indian Air Force recounted their experience at a programme organised by GHMC- Serilingampally Zone.
The men from Army recalled their Unit campaigns as they fired the Bofors Guns, carried ammunition, ferried supplies, laid communication lines, took on the steep heights of Tiger hill and Tolling and eventually drove out the Pakistani intruders who had clandestinely occupied the bunkers in the Kargil-Drass sector which are vacated during winters.
Naik Prasad and his wife (BDL employee) were also part of the programme and spoke of the privilege of contributing to the country as a family.
Speaking on the Occasion Hari Chandana, Zonal Commissioner, GHMC, praised the strength and character of the Indian armed forces and recalled her on-field attachment in the Kargil sector as part of the IAS training. She called upon the ESM to continue the same fervour of contributing to the country by bringing about a change in society.
MLA Arekapu Gandhi said that there was nothing greater than the sacrifice of a soldier and added that it was his good fortune that he could be part of a programme to felicitate Kargil heroes. He saluted the discipline and dedication of the armed forces and said that the Government was willing to take all possible steps for the welfare of the ESM.
Sand Model by SLP Zone
On the occasion of the 20th Anniversary of Kargil ops, a sand model designed on the lines of Army planning tool was inaugurated by MLA Gandhi and Hari Chandana, Zonal Commissioner.
Introducing the Sand Model, Maj Shiva Kiran, explained the nuances of the Sand Model which is used as a tool to familiarise the soldiers with the terrain conditions of the operational area. 
The Serillingampally Zone sand model is based on the topographical map of the area covering 120 sq km.  It shows the main roads, railway lines, water bodies, settlements, parks and other features.  If used in a suitable manner the Sand model could be a tool for effective urban governance.  
Authored by Mohammed Hussain 
mohammedhussain.reporter@gmail.com
Subscribe us on