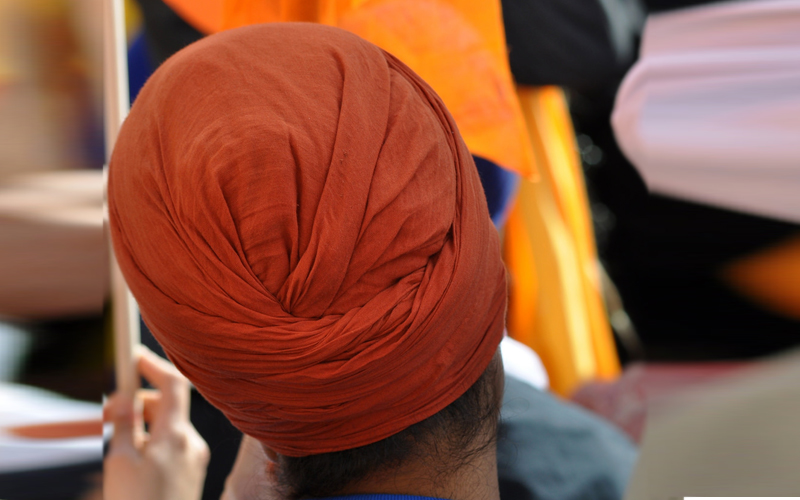 SRINAGAR: In a beautiful display of religious bonhomie, a 20-year-old Sikh boy turned his turban into a band-aid to save a life of a bleeding woman.
According to media reports, a 45-year-old woman belonging to Muslim community was hit by a speeding truck near Awantipora of Jammu and Kashmir and was left profusely bleeding.
And it is the presence of mind and sense of humanity of 20-year-old Manjeet Singh that saved her life.
Singh, who hails from Dewar, Tral after finding the woman lying on the road in a pool of blood rushed to her help and instantly removed his turban to plug the injury stopping further blood loss until help arrived.
[also_read url="https://www.siasat.com/news/sabarimala-masjid-open-doors-devotees-when-kerala-rocked-right-wing-protests-1453707/"]Sabarimala: Masjid open doors for devotees as Kerala rocked by right-wing protests[/also_read]
Manjeet, who works as a daily wager at a local agriculture university didn't think even once before taking off his turban. Manjeet added, "I did what anyone else in my place would have done."
"I saw her lying on the road, with blood coming out of her leg," recalls Manjeet. "I could not resist using my own turban to plug the wound." He was quoted by KashmirLife.
Singh, who chose to forgo his personal, religious obligation to save a fellow human is praised on social media.
Well done Manjeet. You have made us proud. Heartwarming gesture.

— Mufti Islah (@islahmufti) January 5, 2019
All praise for #ManjeetSingh appreciable moments of #humanity
Keep it up friends

— AJIT SINGH PUNDIR (@ajitsinghpundir) January 5, 2019
Salute to him ,

— Md Yousuf Siddiqui (@Imyousufsiddiqi) January 6, 2019
Subscribe us on