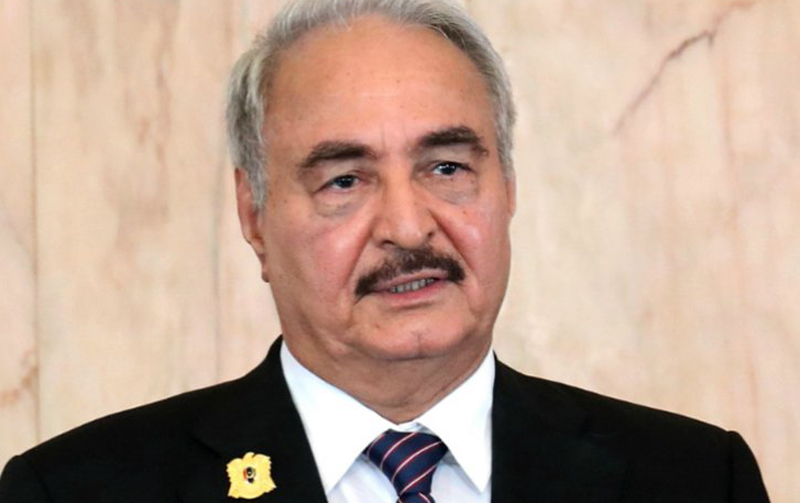 Tripoli: Libya's rogue eastern military commander Khalifa Haftar claimed on Thursday that most countries "directly or indirectly" support his self-styled Libyan National Army in the current battle raging for control of the capital, Tripoli.
"The majority of the international community – directly or indirectly – supports the LNA," he said in an interview with Libyan media.
Haftar also claimed that he is contact with various countries that did not support the LNA "officially" but which had voiced "understanding" for his current offensive in the Libyan capital.
"We are openly exchanging ideas with them on the post-liberation phase in Tripoli," he said.
Haftar's forces have struggled to advance beyond Tripoli's outskirts since he ordered an assault on the city in early April.
At least 691 people including 41 civilians have been killed and at least 4,012 wounded in the fighting in Tripoli between the LNA and militias loyal to the internationally recognised government, according to the United Nations.
International diplomatic efforts have so far failed to achieve a ceasefire leading to the resumption of UN mediated peace talks between the warring sides.
The UN-backed unity government based in Tripoli controls the north of Libya – a former Italian colony – while Haftar's forces control the east and much of the south.
Libya has been in chaos since the 2011 ouster of late dictator Muammar Gaddafi, with rival administrations in the east and west backed by a myriad of armed groups who are vying for control of the oil-rich country.
[source_without_link]IANS/AKI[/source_without_link]
Subscribe us on