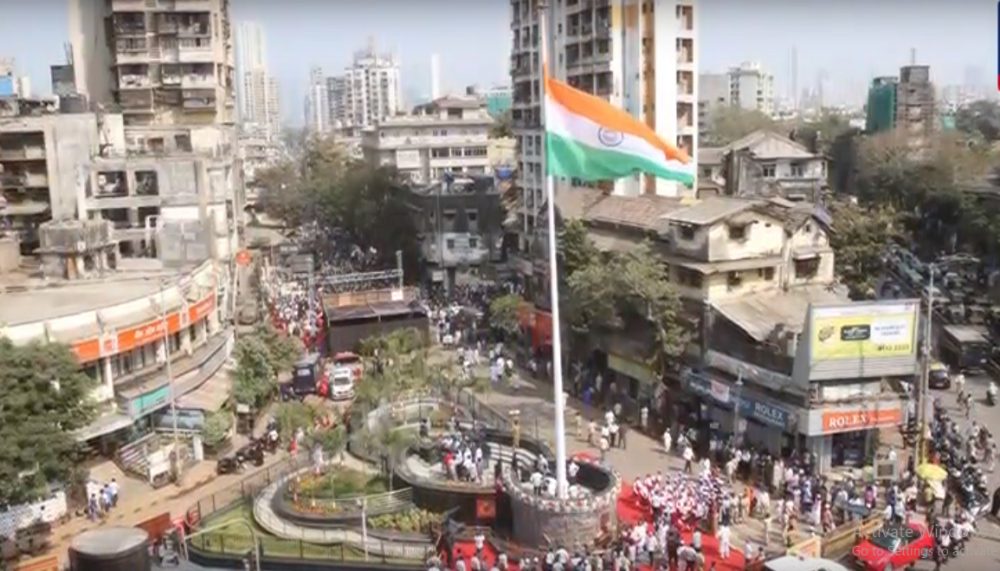 Nagpada: A mural dedicated to Bharat Ratna Maulana Abdul Kalam Azad was inaugurated on Thursday at beautified Nagpada junction. A 25-metre tricolour was also unfurled. Many political gatherings were organised at Maulana Hasrat Mohani Chowk (Nagpada junction) before India's independence. It have been home to many political movements in the past as well.
As reported by the Hindu, Samajwadi Party (SP) leader and local corporator Rais Shaikh had floated the idea to beautify the junction last year. Designed by renowned architect Hafeez Contractor, the junction has an 8×40 feet mural of Azad, a 30-seater amphitheatre and a 25-metre national flag. The project was prepared with a cost of around ₹5.25 crore.
Mumbai Mayor Vishwanath Mahadeshwar inaugurated the junction on Thursday morning. SP leader and Member of Legislative Assembly Abu Azmi was also present on the occasion.
Watch video:
https://www.youtube.com/watch?v=gENhNy7wsuo
Subscribe us on