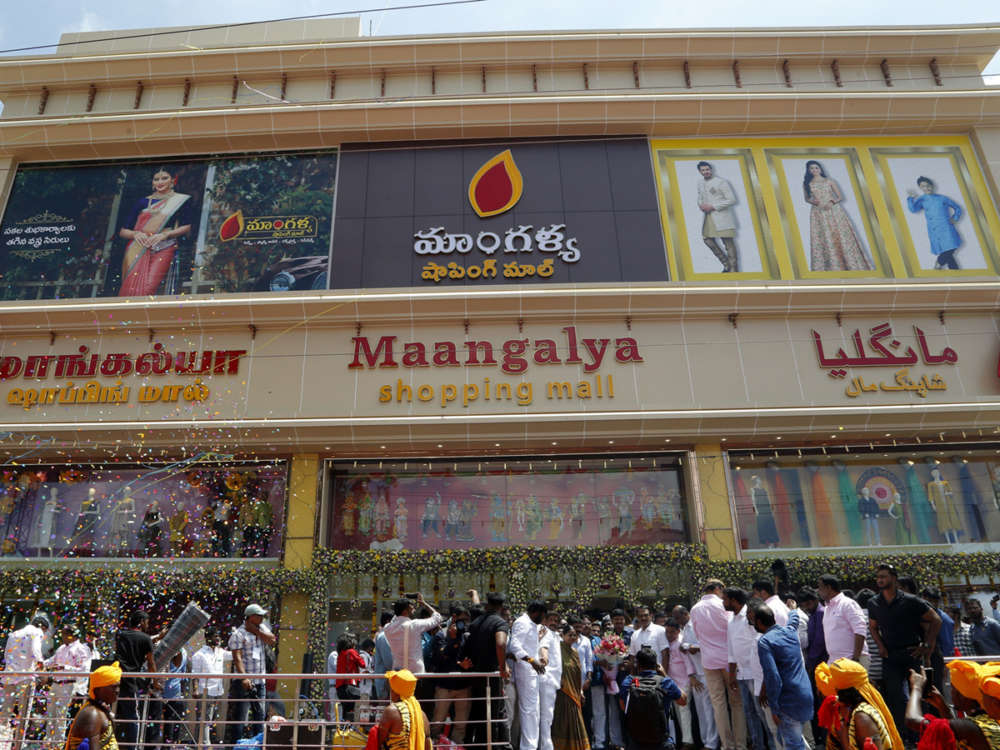 Hyderabad: Maangalya Shopping Mall after having its presence in Warangal is now  a reality in Hyderabad with its  the largest textile retail mart in Telangana,
The textile mall has launched its 6th and the largest store recently spread over a lavish 40,000 sqft of shopping space at Vanasthalipuram, Hyderabad. The new store has a dedicated floor space of 11,000 sqft exclusively for men.
The Store was formally inaugurated by Chief Guest Shri Joginapalli Santosh Kumar, MP, Rajya Sabha; in the presence of Actress Kajal Agarwal; Guests of Honour Shri Pochampally Srinivas Reddy, MLC & Shri Aruri Ramesh, MLA, Vardhannapeta; Shri D. Sudheer Reddy, MLA, LB. Nagar; Shri K.Vittal Reddy, Corporator, Mansoorabad; on Monday at Vanastalipuram. Mr. PN Murthy, Founder; Mr. Kasam Namashivaya, Chairman; Mr. Kasam Shivaprasad, Director & Mr. Pulluru Arun, Director, Maangalya Shopping Malls were also present on the occasion.
After the overwhelming response from Madinaguda led to the launch of its second store at Boduppal in March 2019 followed by Vanasthalipuram. The launch witnessed a massive customer presence and graced by leading celebrities guests and officials.
Apart from the three stores in Hyderabad, Maangalya Shopping Mall will soon open stores in Kukatpally, A. S. Rao Nagar and in many other prominent locations. Maangalya Shopping Mall will also establish new stores to take the delight of the wonderful shopping experience to more towns in Telangana.
The Mall offers the widest range of designs and collections in all amazing colors and styles at value-for-money-pricing. Maangalya Shopping Mall has become a favorite destination of complete family shopping in Hyderabad, Hanamkonda, Karimnagar, and Siddipet. The store is also known for its variety of wedding sarees having a vast collection in pure silks, ghagras, designer saris and many more
Siasat News
Subscribe us on