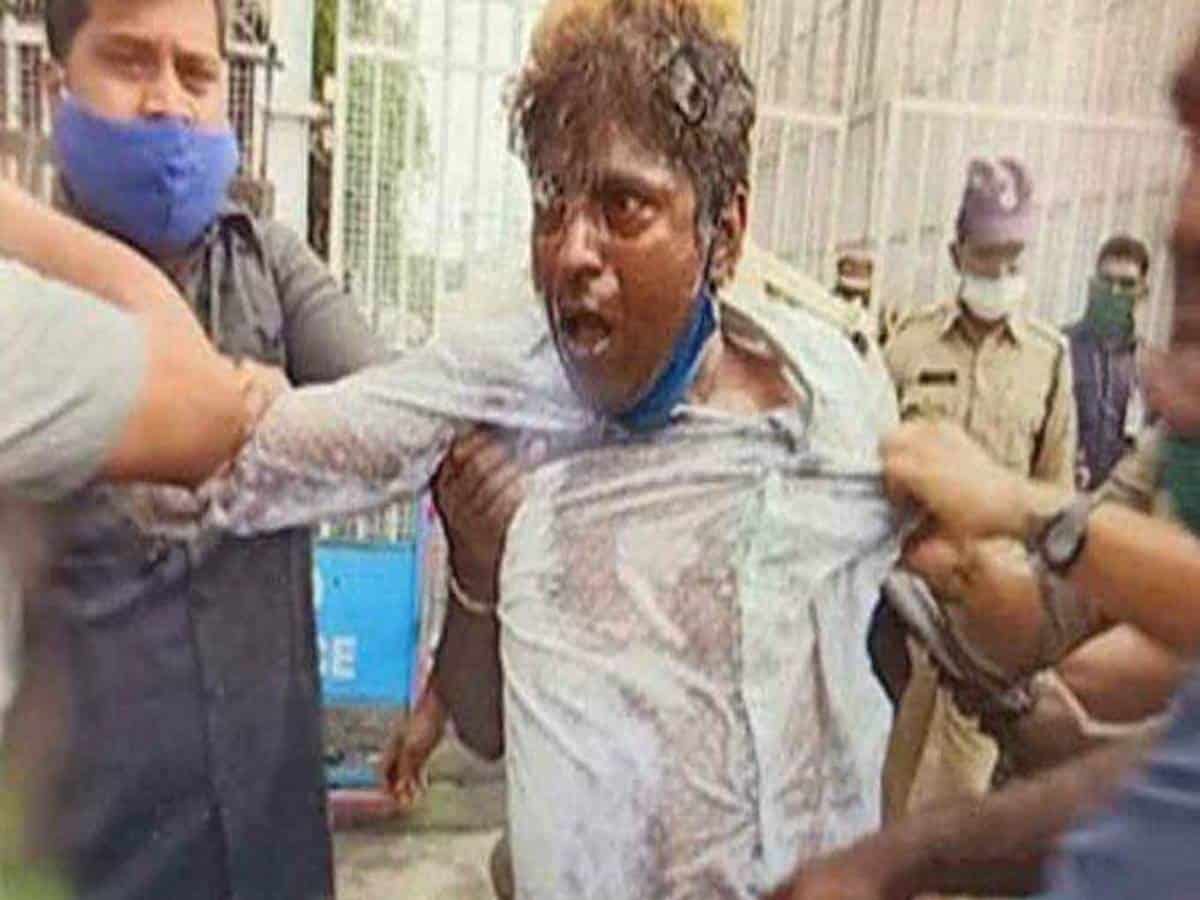 Hyderabad: Demanding the government to provide him with a double-bedroom house an auto driver Chander, doused himself with kerosene, in an attempt to set himself on fire.
He demanded for a house provided by the government under the Greater Hyderabad Municipal Cooporation (GHMC) Housing Project. However this is not the first time that he has done something of a sort; It has been reported that Chander is also known to for his active participation in the Telangana Movement have done the same in 2010.
The police on duty at the Chief Minister's camp office foiled the suicide bid of the man and took him into custody.
Subscribe us on