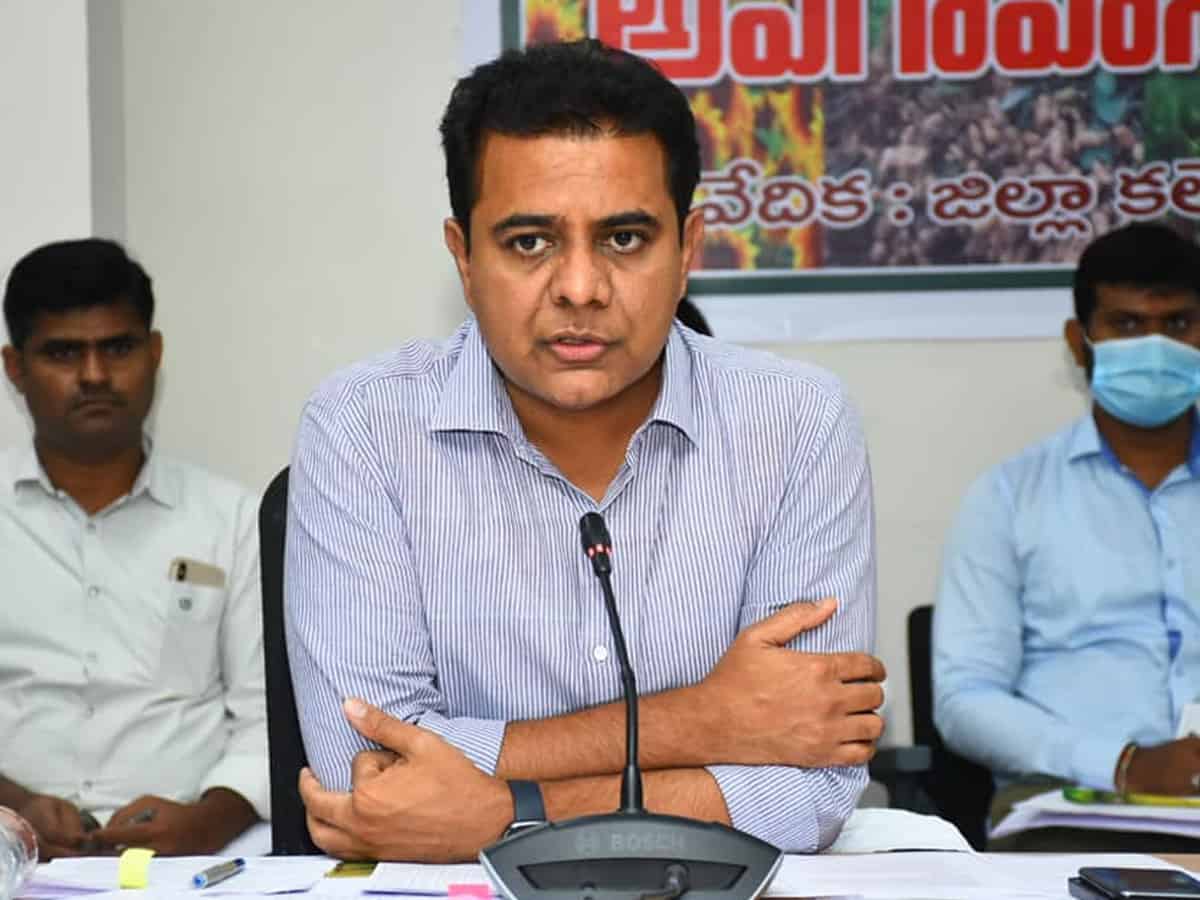 Hyderabad: Telangana Municipal Administration and Urban Development minister, KT Rama Rao (KTR) on Wednesday asked railway officials to take action against an "atrocious" parking fee of Rs 500 at the Secunderabad Railway station.
The issue was brought to his notice by a retired Army brigadier who was forced to shell out Rs 500 for parking his car at a railway station for 30 minutes.
The ex-army officer, A K Jairath was paid the amount for parking his vehicle in the designated area at the Secunderabad Railway station on Thursday, following which he shared his ordeal on Twitter along with the receipt from the railway parking lot.
He expressed aghast saying, "Privatisation Shows its colour. Parking a car for 31 minutes at a railway station now costs Rs.500 as parking charges. Whose Vikas?". The receipt clearly reflected that the parking fee charged for a period of 31 minutes and 20 seconds, was Rs 423.73, with 9 percent CGST and GST charged at Rs 38.14, each.
On several occasions earlier as well citizens have complained of facing inconvenience because of high parking fees implemented by the authorities at the Secunderabad railway station. Addressing the same KTR requested Union Railway minister Ashwini Vaishnaw to take action against officials fleecing citizens.
Subscribe us on