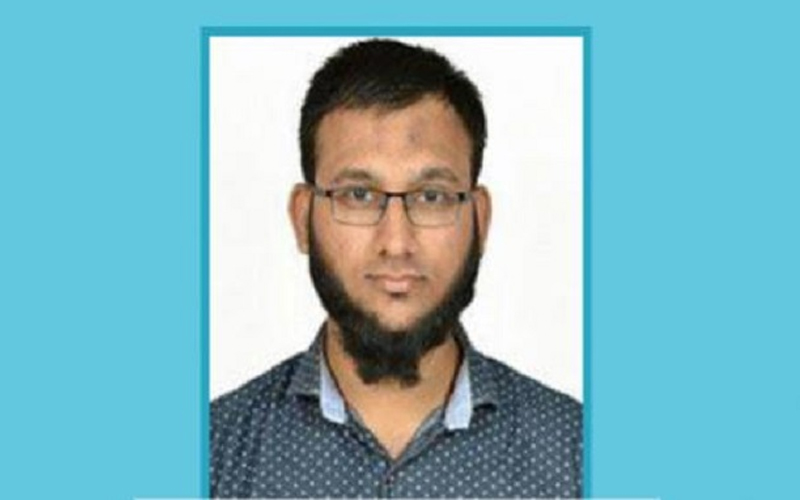 Hyderabad: Muslim Educational Social and Cultural Organization (MESCO) and Shaheen Group of Institution organized a felicitation function to honor Dr. Ashraf Mohammed Husen Kesrani, All India NEET PG-2019 topper.
During the speech at MESCO Auditorium Malakpet on Monday 25th February 2019, he advised students to keep the goal as high as possible. Expressing his views that all the fields are equally important, he advised the students to choose the field they are interested in.
Talking about his rank in NEET-PG, he said that although, he dreamt for good rank but never expected 1st rank. He stressed that self-motivation plays an important role in achieving success.
Quoting a proverb, 'failure is the stepping stone to success', Mr. Kesrani said that when someone fails in an exam, he should find where he is lagging behind. He also gave advice to medical students on how to prepare for the examination.
https://www.youtube.com/watch?v=ytoEBRIkzhc
He dedicated his achievement to his grandmother who used to sell vegetables.
Talking about his daily schedule, Mr. Kesrani said that he wakes up at that time of Fajar Namaz. He said, 'Islam is the way of life'.
It may be mentioned that Dr. Kesrani who had started his preparation when he was in the first year of MBBS scored 1006 marks out of 1200 marks in the examination.
It was his dream to get admission into PG Medical course without putting any financial burden on his father, an employee of a private firm. With hard work and self-confidence, he fulfilled his dream.
Dr. Ashraf Kesrani's personal background
Dr. Ashraf Kesrani is from a middle-class family. He has two brothers and one sister. His father works in his uncle's private business of weighing scales in Baroda.
He completed his schooling from Vidyut Board Vidyalaya (GEB) School with 92.6 percentage in SSC. He got 92.4 percentage in HSC. His merit rank for admission in MBBS based on Gujcet/HSC was 14. Later, he got admission in Government Medical College, Baroda in 2013.
Subscribe us on