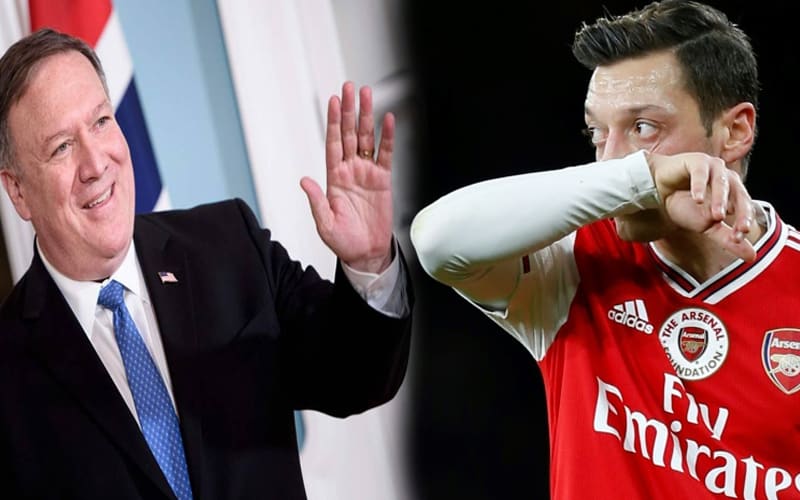 WASHINGTON: US Secretary of State Mike Pompeo on Tuesday denounced China for its heavy-handed actions against Arsenal over footballer Mesut Ozil's support for incarcerated Uighurs, saying Beijing could not hide reality.
"China's Communist Party propaganda outlets can censor @MesutOzil1088 and @Arsenal's games all season long, but the truth will prevail," Pompeo wrote on Twitter.
"The CCP can't hide its gross #HumanRights violations perpetrated against Uighurs and other religious faiths from the world," he said.
Arsenal distanced itself from Ozil but Beijing dropped state television broadcasts of the English Premier League club's Sunday match — a move that could have major commercial ramifications in the lucrative Chinese market.
The British government, asked about China's treatment of Arsenal, said that it "consistently stands up for freedom of speech and expression and we urge other countries to do the same."
"We have serious concerns about the human rights situation in Xinjiang and have raised these regularly with the Chinese government and at the UN," a government spokesperson said, referring to the western region of China home to the Uighurs.
Subscribe us on