Hyderabad: Senior Telangana Congress leader Mohammed Ali Shabbir today said the Union Budget-2019 was a bundle of cooked up facts and data to cover Modi regime's failures on all fronts, particularly the unemployment, farmers and women empowerment. He said both Prime Minister Narendra Modi and Telangana Chief Minister K. Chandrashekar Rao surpassed each other in hushing unemployment problem. Ali said the Modi government hushed up its own findings of a steep hike in unemployment rate at 6.1 % ( 6.5 crore jobless youth) during the NDA regime as against 2.2% during the previous UPA regime.
The National Sample Survey Organization survey on unemployment was hushed up, but Niti Ayog, on diktat of Modi Government, two members of NSSO, two independent members of the National Statistical Commission, chairman P.C. Mohanan and J.V. Meenakshi, have resigned over disagreement with the Modi government. He said Congress president had rightly said Modi had become Hitler after assuming power with a false promise of creating two core jobs per annum, but Modi has achieved joblessness for 6.5 crore youth.
Likewise, Telangana stood second in unemployment in 2017 at 18.59 per cent and in age group of 15-29 years a huge 7.7 percent youth were jobless. Telangana also had a lowest literacy rate next to Bihar. 'It is time for KCR to fulfill his poll promise made to 25-30 lakh unemployed youth in the State as per TRS manifesto of giving unemployment stipend of Rs 3,016 per month, he demanded.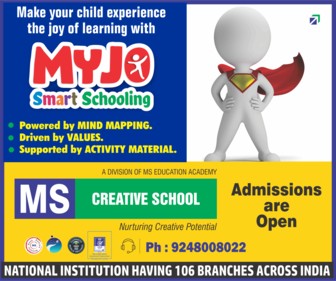 [source_without_link]NSS[/source_without_link]
Subscribe us on