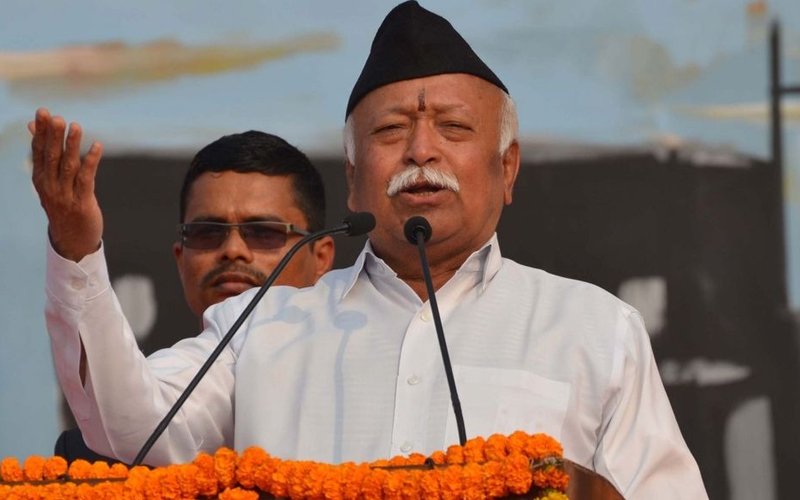 Hyderabad: RSS Chief, Mr. Mohan Bhagwat will be the Chief Guest for Ganesh Visarjan Procession which will be taken out on 12th September.
General Secretary of Ganesh Utsav Samithi, Mr. Bhagwant Rao disclosed it in a press conference held yesterday.
Ganesh Procession to start at 8 a.m. on Thursday
It may be mentioned that Ganesh Procession will start at 8 a.m. on Thursday, 12th September from Balapur and will terminate at Husain Sagar in the evening.
Before the commencement of the procession, auction will be conducted for 'Ganesh laddu'.
Coordination committee meeting on 9th September
A meeting of the coordination committee of the celebrations will be held on 9th September in which Commissioner of GHMC will also participate.
Mr. Bhagwant Rao also informed that 13 RTA officials will be available at various places so that they could get lorries for transporting Ganesh idols. The rent of transportation will be determined by these officials.
Ganesh Utsav Committee thanked the Govt. of TS for taking the decision to organize 'Ganga Aarti'.
Subscribe us on