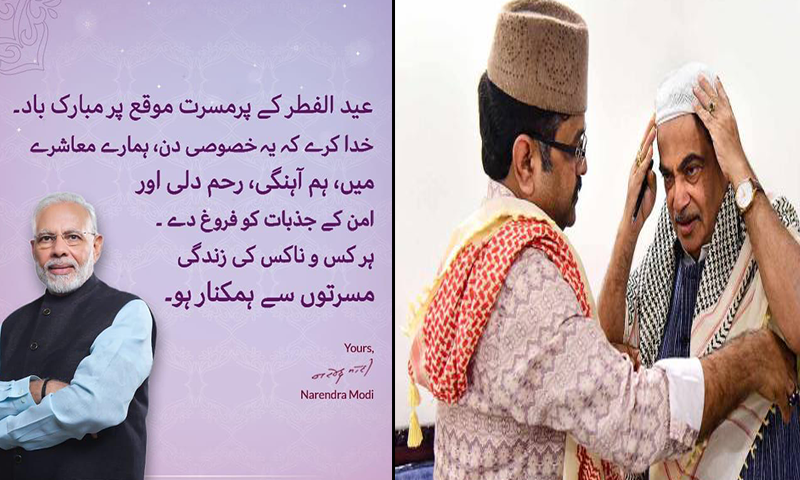 Mir Ayoob Ali Khan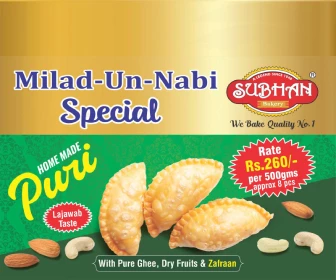 Hyderabad: Following BJP's historic victory Prime Minister Narendra Modi has asked the Members of Parliament of NDA to instil 'vishwas' (confidence) among the minorities.
His remarkable speech after winning an unprecedented 303 seats for the BJP has set the ball rolling. While there are those who still believe that his words are not more than 'theatrics' aimed at international audience, a considerable section of the Muslim intelligentsia in the country has taken his words seriously. They have begun to say that their community members should take his remarks on face value and watch for the changes that would be brought about in his government at the Centre and in several States.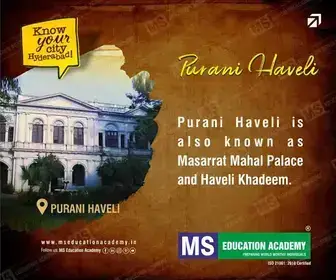 The prime minister had said, "The way the poor have been cheated, the minorities have been deceived the same way. It would have been good if their education, their health had been in focus. Minorities have been made to live in fear by those who believed in vote-bank politics. I expect from you in 2019 that you would be able to make a hole in that deception. We have to earn their trust."
Perhaps Prof Faizan Mustafa is the first internationally known expert on critical issues facing the country, who has made a pitch for Prime Minister Modi's words. He has asked his community members to take the speech of the prime minister as it has been said and respond to his call.
He said, the year 1947 had "Put the community face to face with a new kind of situation. The majority of Muslims, of their free will, decided to stay in India. The communal violence during and after Partition led to the killing of half a million people. The Hindus of the country, after the initial wave of riots, stood up for minorities under the leadership of Jawaharlal Nehru. While after Jinnah's death, Pakistan became a theocracy, India opted to be a liberal and secular democracy…In subsequent decades, the Supreme Court held that both secularism and minority rights are part of the basic structure of the Constitution, which cannot be changed even by a constitutional amendment. Even assuming that India may become a Hindu Rashtra, the heavens are not going to fall for the Muslims. In fact, such a possibility should worry Hindus more and they should ensure that India does not follow Pakistan's disastrous path."
Prof Mustafa in an article published in a leading newspaper said that Prime Minister Modi would do some good to his own international image if he takes concrete steps to dispel the fears of minorities. "Muslims should welcome his resolve of winning over what he rightly termed the 'trust' of the minorities," he said.
As if on cue, a group of Muslim intellectuals have welcomed prime minister's remarks and offered to engage with him on issues of educational backwardness, skill development and confidence building measures. The initiative of writing the letter was taken by Kamal Farooqui, member of the All India Muslim Personal Board. One of the signatories to that letter, Zafarul Islam Khan, Chairman Delhi Minorities Commission, said that there is no point in waiting for the next five years for the things to change on their own. The initiative had to be taken since the reason for it was provided by the prime minister himself. If there are no positive developments in the next six months "We shall reconsider our stand," he said.
Noted writer and activist Saba Naqvi who has been a critic of the prime minister and his policies said in an article on June 5 that Modi has asked his parliamentarians to puncture the myth of fear among minorities. She said, "He told his newly elected MPs to earn the trust of minorities even as he said that secularism that deceived minorities had been busted. The prime minister added that it would have been better if the focus had been on their education and health.
There is no choice but to take the prime minister at his words and ask for participation as opposed to isolation. He is a strong enough leader to give instructions to officialdom and his representatives down the line to include minorities in existing schemes. You will get to know if he stands by his words."
There are also voices that do not believe in the words of the prime minister. Hasan Ghias, a US-based Business & Organization Development Consultant and regular commentator on Muslim issues, said that the prime minister has added "sabka vishwas" to his earlier slogan of Sabka Saath, Sabka Vikas. "He lied then; what's the hope that his actions will not belie his words again."
Ghias added, "He (prime minister) had barely finished delivering his speech when there were further incidents of mob lynching of Muslims. His storm troopers were either not listening or knew that he was not serious."
What Ghias meant is unless prime minister's words are not backed by some serious action against the perpetrators of crimes against minorities the Muslims would have difficulty in believing in him.
It is for the first time in five years that the number of those among minority community who are demonstrating trust in Prime Minister Modi's words is increasing. That augurs well. But unless the facts on the ground do not begin to change mistrust among the 150 million Muslims would not diminish. The ball is now in the court of the prime minister. He has to back his words with some solid action.
Subscribe us on