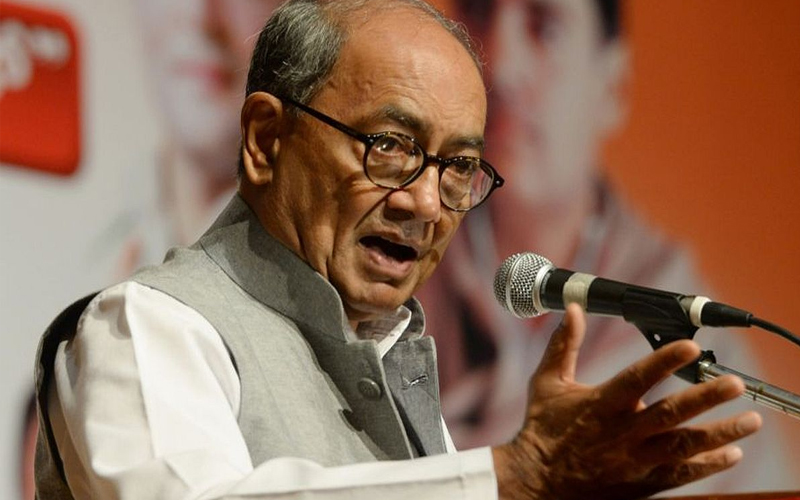 Senior Congress leader and former Madhya Pradesh chief minister Digvijaya Singh have claimed that "more non-Muslims are spying for Pakistan's premier intelligence agency- the Inter-Services Intelligence (ISI) than Muslims in India".
"Pakistan ke ISI ke liye jasusi Musalman kam kar rahe hai gair Musalman jyada kar rahe hai," said the veteran Congress leader to the reporters in Bhind on Saturday.
Singh also accused the ruling Bharatiya Janata Party (BJP) and Bajrang Dal saying of taking money from the Pakistan agency and working for them.
"Bajrang Dal, Bharatiya Janata Party are taking money from ISI. Attention should be paid to this," he said on Friday.
However, Singh on Sunday in a tweet denied accusing the BJP and that certain media outlets were misinterpreting his comments. "The MP police has caught the Bajrang Dal and BJP IT cell officials spying for Pakistan by taking money from ISI. I have made this accusation, on which I still stand. Why don't the channel ask these questions to the BJP?" he wrote on Twitter.
Subscribe us on