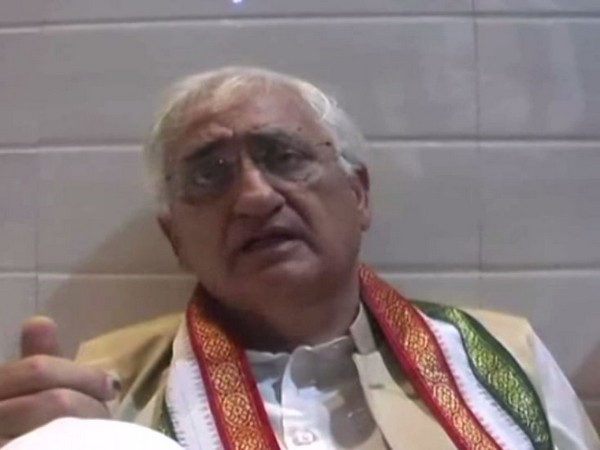 Bangalore: Education is the key to success. So long as we do not concentrate on our education, we won't progress. Dr. Mumtaz Ahmed Khan devoted his life for the cause of education. On his contribution in the field of education, not only Bengaluru but the entire country feels pride.
Salman Khurshid applauds
Former Union Minister, Mr. Salman Khurshid expressed these views on the occasion of birthday celebrations of Dr. Mumtaz Ahmed Khan held in Bangaluru.
He told that due to the efforts of Dr. Mumtaz Ahmed Khan, the light of knowledge has spread but he expressed surprise that despite so much good work why is darkness there? He told the Muslims to introspect to find out where we are lacking.
He also told that even today, we have the strength. We must utilize our energy in eradicating the darkness of illiteracy.
Jaseem Mohammed showers praises
Dr. Jaseem Mohammed, Group Editor of Rashtriya Sahara also addressed the gathering. He told that he is seeing a Sir Syed in the personality of Dr. Mumtaz Ahmed Khan. Through the network of educational institutions, Dr. Khan equipped lakhs of youths with education to become good citizens.
He suggested that we should demand Govt. of India to award Bharat Ratna to Dr. Mumtaz Ahmed Khan in recognition of his services in the field of education.
He pointed out that Dr. Khan is fortunate to get a competent successor in the personality of Dr. Subhan Shareef.
He asked all those who are associated with Al Ameen Educational Movement to take this message farther.
Responding to the honour conferred on him, Dr. Khan told that many persons supported him during his 50 years journey in the field of education.
Dr. Subha Shareef, in his welcome speech told that Al Ameen Movement has gathered strength now.
Highlighting the efforts made by Dr. Mumtaz Ahmed Khan, Dr. Subhan Shareef told that from KG to PG, he has established more than 175 schools and colleges.
Dr. Khan had started his campaign in 1968 with only 30 students but today more than 2 lakh students are getting education. On this occasion, 17 awards were given to persons associated with Al-Ameen Movement.
Subscribe us on