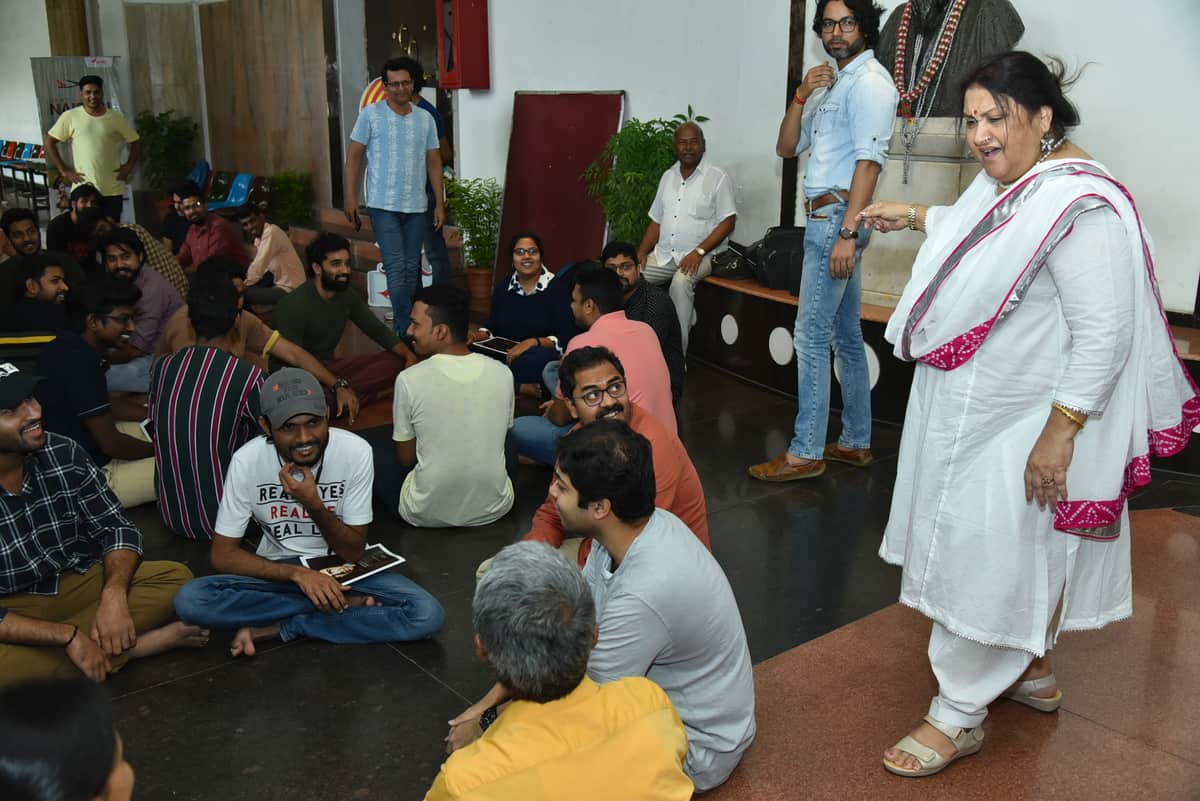 Hyderabad: On the Day three of annual Qadir Ali Baig Theatre Festival, small incidents that mirror life took the centre stage during the play "Footnotes of Life – Hashiye Zindagi Ke" at Ravindra Bharathi.
The veteran actress, playwright, and director showcased four episodes which touched upon human relationships and interactions. With a large cast and courtesy of set changes, she brought to life the settings of a waiting room, a train compartment, a couple's home, and a retired professor's abode.
Among the scene stealers was veteran actor Utkarsh Mazumdar as his spontaneity and comic timing elicited hearty laughter from the audience. Vibha Chibber's effortless, riveting performance also lent able support to him as well. The Hindi play was sensitive and it suited the general theme of this year's Hyderabad Theater Festival which is relationships.
'Footnotes of Life – Haashiye Zindagi Ke '
Nadira Zaheer Babbar held a master's class with focus on acting and direction in the morning prior to her play at Ravindra Bharathi. She began with an emphatic approach to theatre that this is the only art form that is truly alive as the performers are alive in front of an audience, as compared to cinema. With her trademark wit and humour, she cast aside inhibitions of the eager participants and engaged them in role play.
Subscribe us on