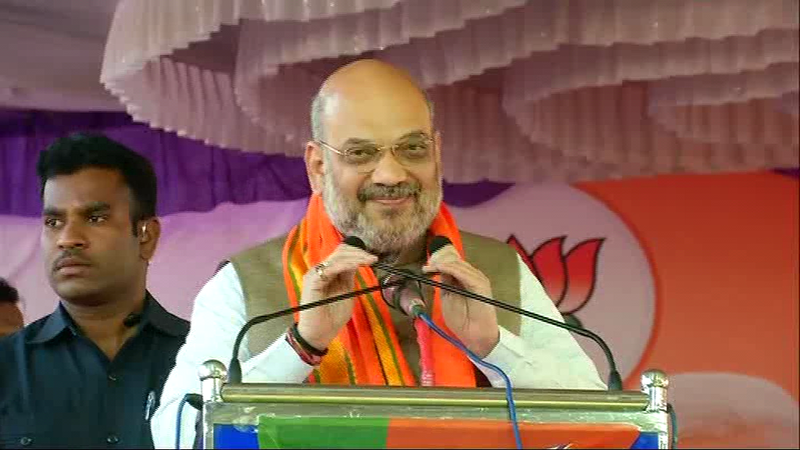 Rajahmundry: BJP national president Amit Shah on Thursday said that there's an end of Mr Chandrababu Naidu's political life after the general elections. He accused Naidu of "backstabbing" several leaders, like from his father-in-law N.T. Rama Rao to former prime minister Atal Behari Vajpayee.
He took a dig at Naidu for visiting New Delhi to stage a dharna to demand special status for Andhra Pradesh and also his visits to Tamil Nadu, Karnataka, Bengal to extend support to other leaders staging a dharna by ignoring the development of his state.
He advised Mr Naidu to stage a dharna in front of his party office so that he can concentrate on the state's development. "If anyone could be given an award for backstabbing the country, the first choice would be Mr Naidu," Shah added.
While requesting the voters of Andra Pradesh to bring BJP into power, he stated that "I call upon the people of Andhra Pradesh to bring the BJP to power in both the state and at the Centre, as our party led by Prime Minister Narendra Modi will take up developmental work and welfare schemes for the benefit of people in the state and the nation."
Subscribe us on