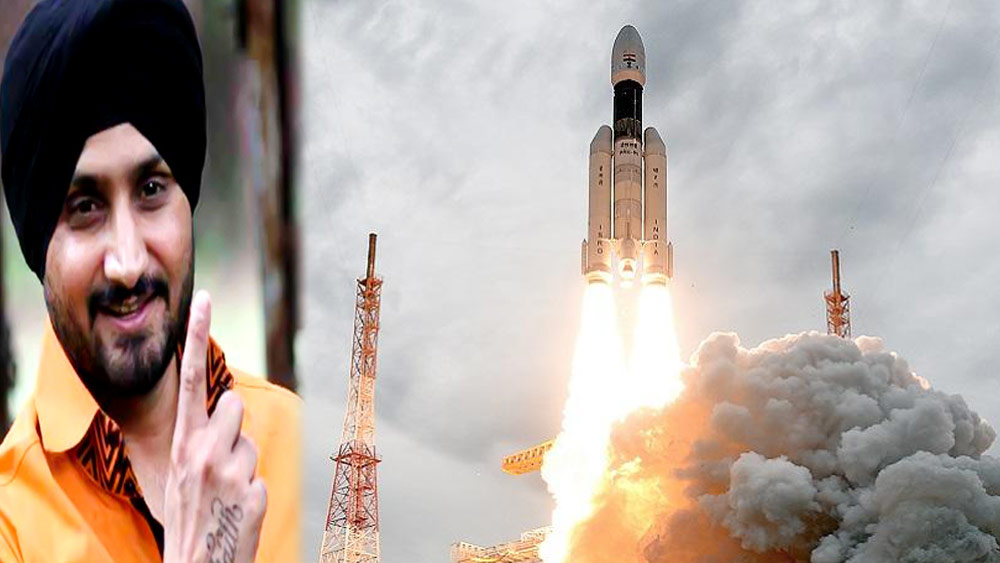 New Delhi: Even as the country celebrated the successful launch of Chandrayaan-2, former cricketer Harbhajan Singh has been receiving flak on Twitter for a post that has many accusing him of being a bigot, media reports said.
Singh chose to take a very peculiar route to congratulate India and ISRO's achievement in launching the lunar probe.
"Some countries have a moon on their flags…While some countries having their flags on the moon," Singh tweeted. He also added flag emojis of the two 'types' of countries.
Many on Twitter were not surprised to find, however, that the countries listed under those that have "moon on their flags" were all Muslim-dominated countries.
However, many on Twitter reacted strongly to the tweet. Activist and CPI (ML) member Kavita Krishnan wrote a strong retort. "May I disturb this bigoted story of yours with some reality? This is the Nepal flag, also with the crescent moon on it. Literally 'flagging' all 'Muslim' countries, is the essence of Islamophobic baiting & profiling," Krishnan wrote.
Subscribe us on