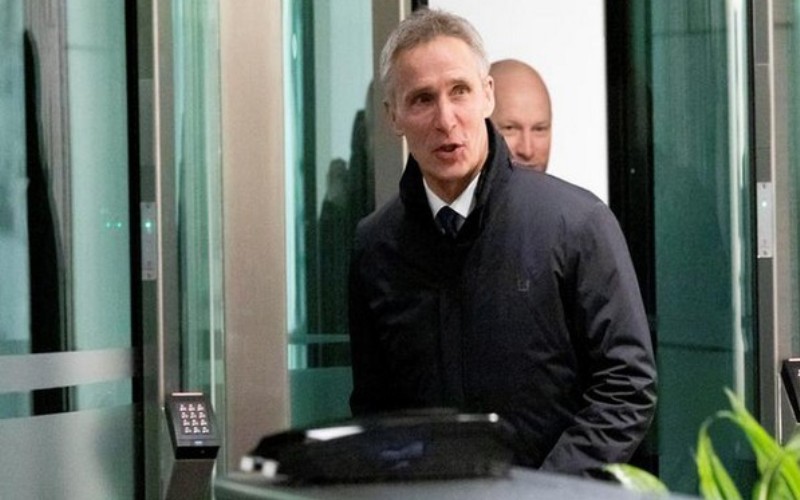 Brussels [Belgium]: NATO on Wednesday said that it has not taken any decision regarding the withdrawal of US troops from Afghanistan but will support all efforts "to reach a political and peaceful settlement" in the region.
Before addressing the meeting of NATO's Defence Ministers in Brussels on Wednesday, Secretary General Jens Stoltenberg said, "No decision has been taken about any withdrawal. But we strongly support the efforts to reach a political, peaceful settlement. And therefore we are in close contact with the US special envoy, Ambassador Khalilzad. He has briefed NATO allies three times over the last weeks on the efforts to try to reach an agreement with Taliban."
Stoltenberg said, "I would also like to commend President Ghani for his leadership and the initiative he took last year, with the ceasefire and the peace process he initiated last year. It is important that we have as part of the peace process an Afghan reconciliation process. And of course, the Afghan government has to be part of that."
Khalilzad is on a six-nation visit, including Belgium, Germany, Turkey, Qatar, Afghanistan and Pakistan, to facilitate a peace process that protects the national security interests of the United States and brings all parties in Afghanistan together into an intra-Afghan dialogue.
Stoltenberg stated that NATO's military presence in Afghanistan is about "providing, creating the conditions for a political, peaceful solution." The aim is not to be in Afghanistan forever, instead, to be there to fight terrorism, train, assist and advise the security forces in stabilising peace in the war-torn country, he noted.
"NATO allies went in together in Afghanistan, we will make decisions on our future posture in Afghanistan together, based on conditions determined together with the Afghans. So we support the peace efforts, and we will, of course, do whatever we can to fully support the implementation of a peace deal if that is reached," Stoltenberg said.
Meanwhile, NATO is geared to hold its meeting of Ministers of Defence in Brussels on February 13 and 14, where there will be a briefing on "Arms Control and INF Treaty" on Wednesday.
[source_without_link]ANI[/source_without_link]
Subscribe us on