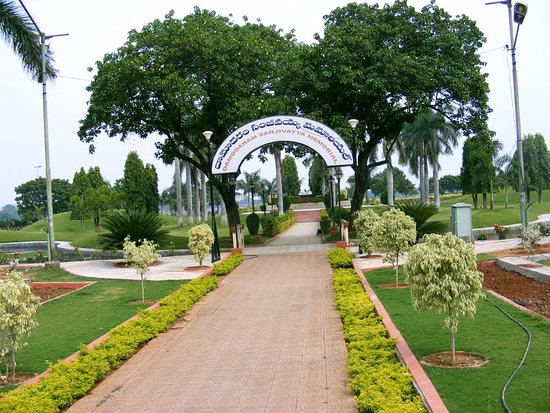 Hyderabad: Visitors who are not accompanied by children below 14 years will not be permitted entry in Sanjeevaiah Park, Hyderabad from Today.
People who are not accompanied by children below 14 years will not be given entry in Sanjeevaiah Park beginning Thursday.
The Hyderabad Metropolitan Development Corporation (HMDA) decided to convert the complex consisting of Sanjeevaiah Park, Herbal Park, Butterfly Park, Rose Garden and National Flag into a Sanjeevaiah Park Children's Park.
According to the new rules, children below 14 years can be accompanied by their parents or guardians. Persons aged more than 14 years will not be allowed to enter the park. The entry ticket will be Rs 10 per head.
However, admission into the park is free for government school students who come as a group under the guidance of teachers.
It has been decided that the five- spot complex will be run in a non-profit mode in a bid to encourage children and students to learn about nature for a nominal fee.
The spots have been designed to attract students and teachers with interest in science and nature. Students will be educated on greenery and hygiene. The parks ban use of plastic bags, outside food items, smoking and consumption of alcohol in its boundary.
Secretary M Ramkishan issued a statement
that the decision will come into effect on August 29.
Subscribe us on