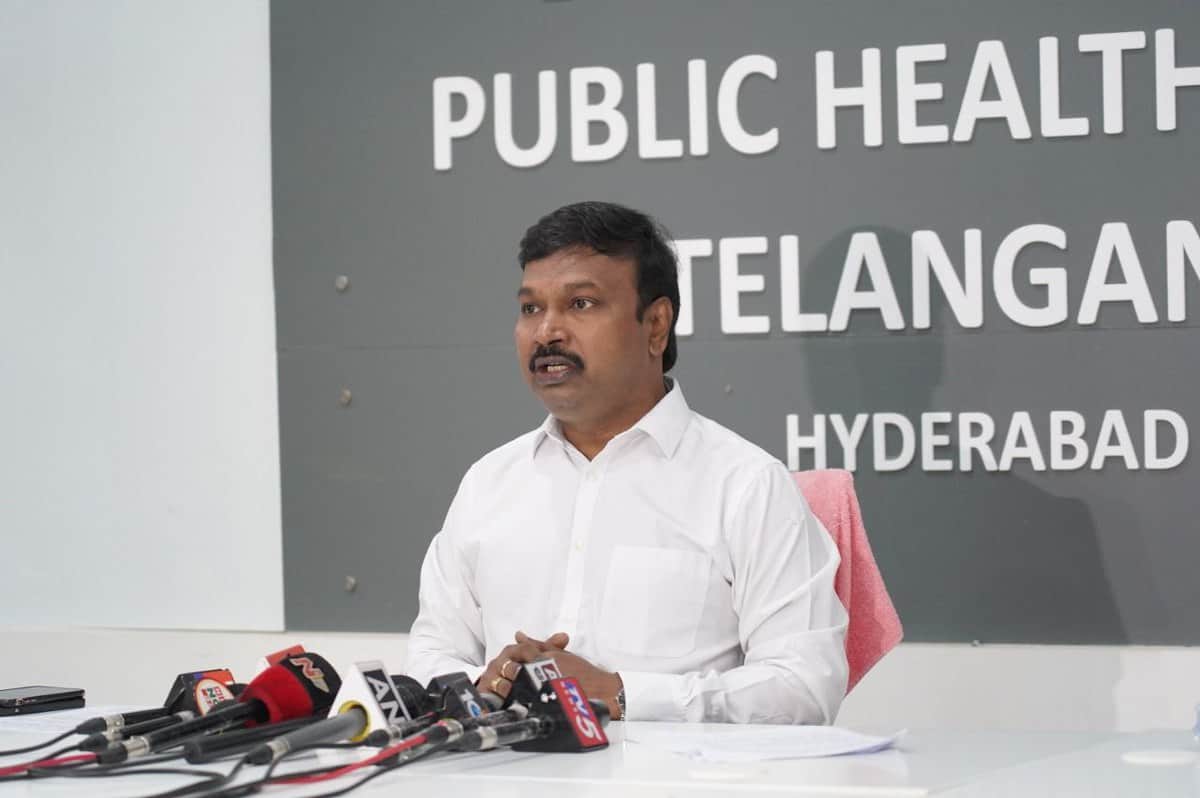 Hyderabad: Telangana director of Public Health, Dr. G. Srinivasa Rao on Tuesday denied making any statement linking COVID-19 vaccination with ration and pensions given by the government. He stated that the state government has not taken any such decision.
The director was reacting to supposed rumours that the state was planning to link COVID-19 vaccinations with welfare schemes. In a statement, Dr. Rao further requested the media not to publish and broadcast news without any confirmation. He also reiterated that all people should come forward to take first and second dose vaccinations for their own safety and for the safety of the nation.
Controversy erupted on Tuesday morning as a voice clip of Dr. Rao began circulating on local news channels, in which he reportedly said that those who have not taken got vaccination will not receive their pensions and rations. Many questioned the state over the move. However, soon after the director issued a statement refuting whatever was being aired.
As of Monday, 179 new COVID-19 cases were reported in Telangana, taking its total number of cases to 6,70,453.
Subscribe us on