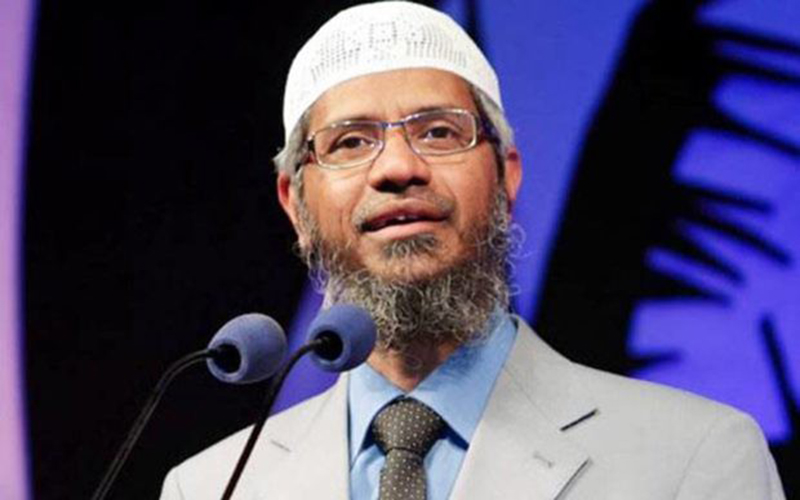 New Delhi: For the third time, Interpol has decided not to issue red corner notice to Islamic Preacher, Zakir Naik.
Citing the reason for its decision, the international body said that there is a lack of evidence against Naik.
The decision was taken in the 109th session of Interpol. In the letter, it stated, "not subject to an Interpol Red Notice or diffusion".  
It may be mentioned that on 12th June, India had formally requested Malaysia to extradite Zakir Naik.
Will return to India if SC ensures my safety: Naik
It may be recalled that Zakir Naik had expressed his willingness to return to India if the Supreme Court gave him in writing that he will not be arrested and jailed till he is actually convicted.
In a statement, the Islamic preacher said that while he has trust in the Indian judiciary, he had no faith in the prosecution system.
"Despite allegations and complaints, there is not a single verdict against me in any court anywhere in India or the world. The recent history of India is replete with cases of Muslims being arrested and put in jail for eight-20 years before being declared innocent by the court. Knowing this record of the Indian agencies, I would not like to take chance of ruining my life and my unfinished work," Naik asserted.
Subscribe us on