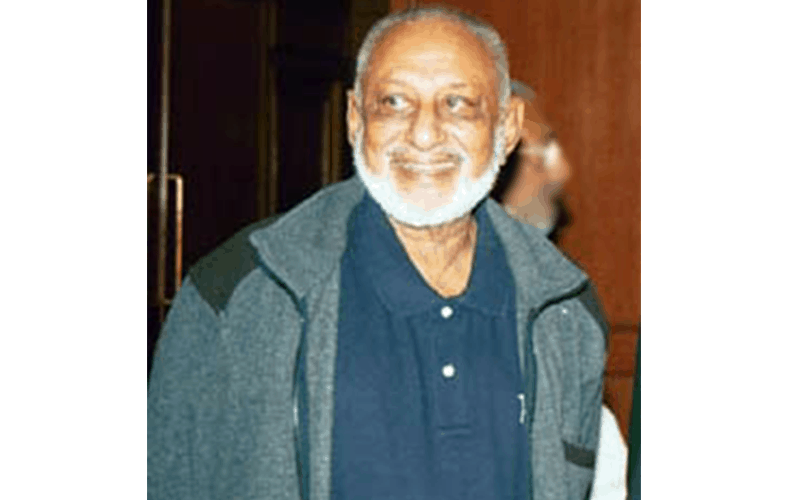 Hyderabad: Nawab Nazeer Yar Jung, a scion of the Paigah family, passed away passed away in the early hours of Tuesday (December 17).
He was the last of the Yar Jungs, a rare class of Nawabs who were given the title by the Nizams.
Besides being a wonderful story teller, he was considered one of the most well-known dog breeders in the world. At a time, he used to have about 400 dogs which he trained and sold to who is who in India and foreign lands. Among his numerous clients actor Ashok Kumar was one.
He was 91 years old and lived with his wife in a penthouse near Panjagutta.
He is survived by a son Muneer Bin Jung and two daughters Nasr who lives in Bengaluru and Sara who is a resident in the U.S.
Most of the Jungs came from the Paigah clan, the second most important branch of nobles after the ruling Nizams of Hyderabad.
Senior Advocate Syed Jaleel Ahmad who helped him in property matters said he did not see more refined person than Nazeer Yar Jung.
The Country Club, located in Begumpet, was his property.
It was here he lived before it was sold out to Rajiv Reddy lived. After that he had moved out to the penthouse of an apartment building in Panjagutta, he recalled.
Syed Mohammad Qutbuddin, a relative of Nazeer Yar Jung, said that the late Nawab was held in high esteem among dog breeders in India and abroad.
Qutbuddin said being scion of an illustrious family, he studied in Doon School in Dehradun and later joined Royal Air Force.
On his return to India he had a long stint with Tea Estates. Starting with Brook Bond he also served the Coffee Board in senior capacities.
Another source who wished to remain anonymous said that Nazeer Yar Jung's father owned a jagir that was spread over nearly 500 villages.
Faiz Khan, who also hails from Paigah family, said that at one time he must have had over 300 dogs, all of elite breeds.
People from across the country and foreign lands used to visit him, seek his opinion on canine and buy from him.
According to Qutuddin his book Strolling through the Jungles gave description of the dogs, their breeds and habits. "He was my relation. I used to sit down with for hours to learn about a variety of things in life," he recalled.
The body of Nazeer Yar Jung was taken to Yousuf Tekri for preparing for the last journey. He was later laid to rest at Dargah Agha Dawood, Aghapura.
Subscribe us on