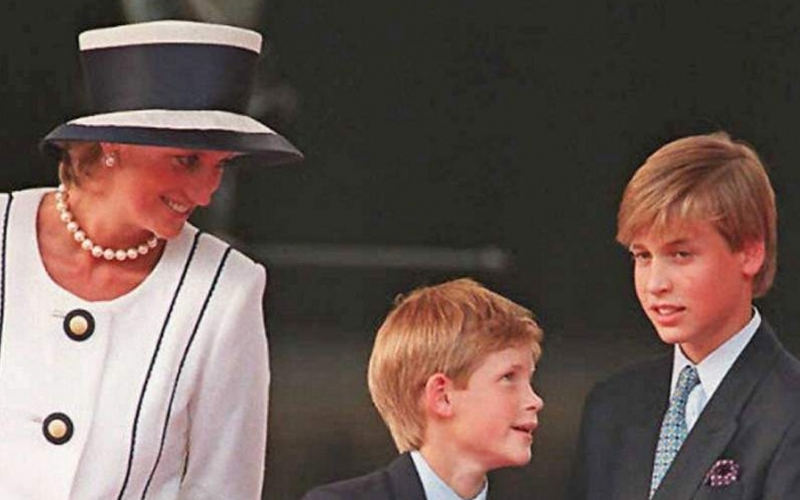 LAHORE: The Duke and Duchess of Cambridge will embark on their first high-profile royal visit to Pakistan.
The Queen's grandson, 37, plans to "honour" his mother's humanitarian work during the visit to the country.
Diana, Princess of Wales, died in a Paris car crash in 1997, also visited Pakistan a number of times through her charity work.
Shortly before her death, the late Princess visited Lahore to attend a fundraising event at a cancer hospital built by her friend Jemima Goldsmith's then-husband, the former cricketer and currently the nation's Prime Minister Imran Khan.
The five-day royal tour between October 14 and 18 to the country described by Kensington Palace as their "most complex" tour to date.
"Details of the trip are being kept under wraps for security, but the couple, who will travel without their three children will meet Pakistan's President, Arif Alvi, and Prime Minister, Imran Khan, whom the Duke has known since his childhood," The Sunday Times reported.
"It is thought William intends to honour his mother's humanitarian work during the visit," adds the report quoting royal sources.
The trip by the Duke and Duchess of Cambridge, who will be accompanied by their three children, will be the first of its kind undertaken by any member of the British royal family to Pakistan in 13 years, Geo News reported.
In 2006, William's father Charles, the Prince of Wales, and the Duchess of Cornwall, Camilla Parker-Bowles, had travelled to Pakistan to visit the areas devastated by the October 8, 2005 earthquake.
The other royal visits to Pakistan include two undertaken by Prince William's grandmother, Queen Elizabeth (in 1961 and again in 1997), and three by his late mother, Princess Diana (1991, 1996 and 1997).
Subscribe us on