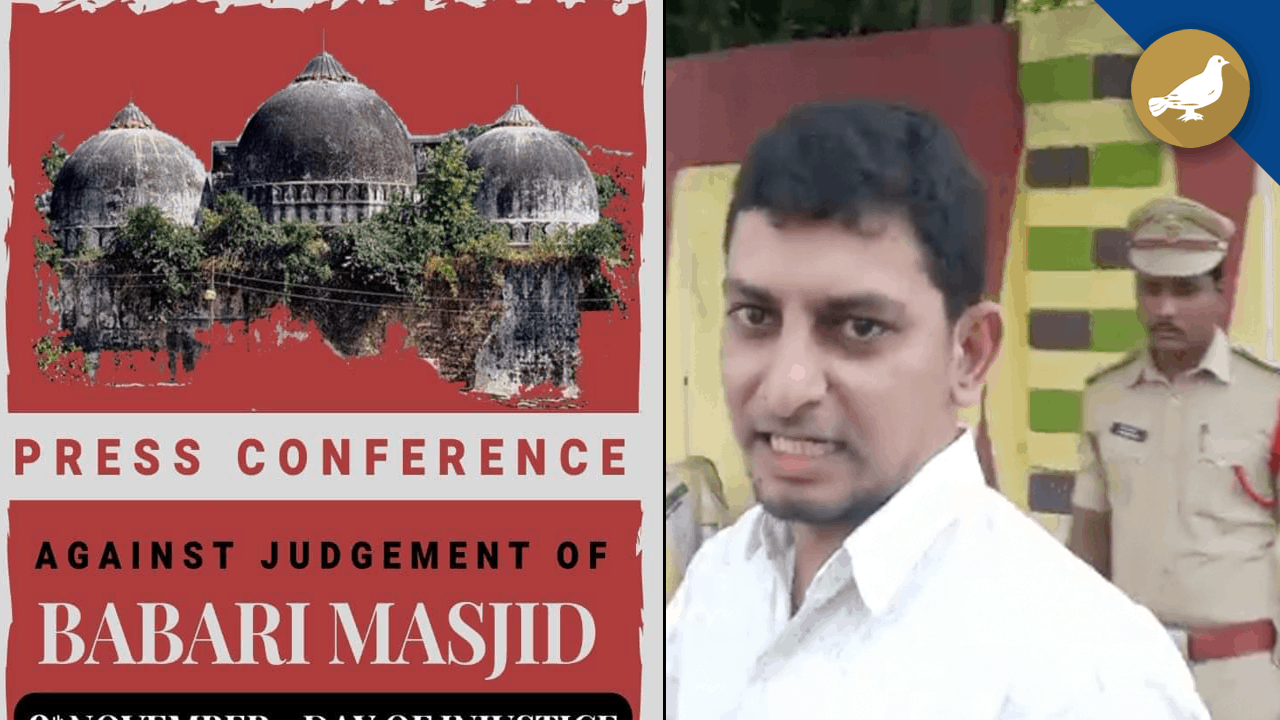 Hyderabad: The police on Tuesday foiled yet another attempt of Darsgah-e-Jihad-o-Shahadat (DJS) activists after they tried to hold a press conference in Moghalpura against the Supreme Court's judgement on Babri Masjid-Ram Janambhumi verdict.
Six activists of the organization were picked from various parts of old city.
A group led by DJS President Mohammed Abdul Majid, Salahuddin Affan, General Secretary, Mohammed Bin Omer was picked up by the sleuths of South Zone police near DJS office and their residences in Moghalpura as they were planning hold the press meet.
The police had also foiled an attempt by the DJS to talk to the media persons on Saturday last.
The DJS on Monday had sent a press invite announcing holding of a press conference against the Apex court verdict which was delivered on November 10 allowing the construction of temple at the disputed site and direction to allot five acre land to the Sunni Wakf Board for the construction of a mosque.

The arrested persons raised slogans against the judgement and also alleged injustice it has caused to the community, "Although it's a democratic country the fundamental right to speech is being denied. Since the demolition of Babri Masjid we have been protesting against the injustice done to the Muslim community," said DJS Chief Majid.
The arrested persons were shifted to Kanchanbagh Police station in South Zone and a case of preventive arrest has been registered against them. "As a precautionary measure the DJS activists were picked up and detained in the police station. Later they were let off on furnishing personal bonds," said B Anand, Assistant Commissioner of Police, Mirchowk.
Subscribe us on