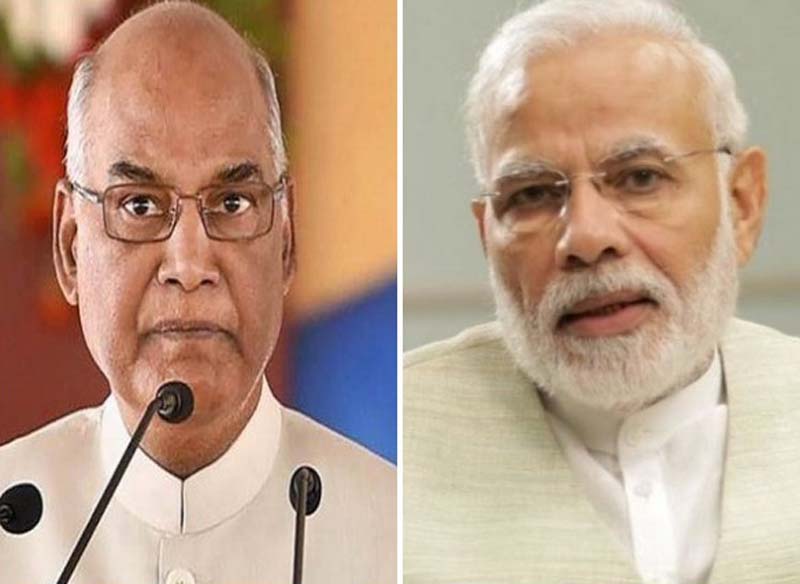 New Delhi: President Ram Nath Kovind and Prime Minister Narendra Modi on Saturday condoled the death of former Delhi Chief Minister Sheila Dikshit, who passed away here following a cardiac arrest.
"Sad to hear of the passing of Smt Sheila Dikshit, former Chief Minister of Delhi and a senior political figure. Her term in office was a period of momentous transformation for the capital for which she will be remembered. Condolences to her family and associates #PresidentKovind," President Kovind tweeted.
Prime Minister Narendra Modi also took to the micro-blogging site and said, "Deeply saddened by the demise of Sheila Dikshit Ji. Blessed with a warm and affable personality, she made a noteworthy contribution to Delhi's development. Condolences to her family and supporters. Om Shanti."
The 81-year-old Congress leader was admitted to Escorts Fortis Hospital here in the morning.
"Sheila Dikshit was managed well by a team of doctors. At 3:15 pm, she again suffered a cardiac arrest. She was put on the ventilator and at 3:55 pm she passed away peacefully," said Dr Ashok Seth, Director, Escorts Fortis.
Born on March 31, 1938, Dikshit was the longest-serving Chief Minister of Delhi. She held the position for three terms from 1998 to 2013.
"Just now got to know about the extremely terrible news about the passing away of Mrs Sheila Dikshit ji. It is a huge loss for Delhi and her contribution will always be remembered. My heartfelt condolences to her family members. May her soul rest in peace," Delhi Chief Minister Arvind Kejriwal tweeted.
National Conference leader Omar Abdullah said, "Just heard about the tragic demise of Sheila Dikshit ji. What terrible news. I've always known her as a very warm and affectionate lady. She did wonders for Delhi as Chief Minister and will be greatly missed by all who knew her. May her soul rest in peace."
PDP leader Mehbooba Mufti also tweeted, "Shocked to hear about the sudden demise of Smt Sheila Dixit. She was one of the tallest leaders in Congress and transformed Delhi in her tenure as CM. My deepest condolences to her family and loved ones."
Subscribe us on