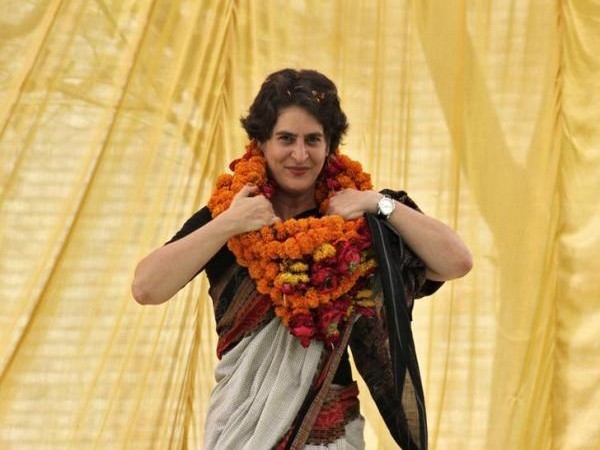 Early Life
Priyanka Gandhi born on 12 January 1972 also known by her married name Priyanka Gandhi Vadra. She is the daughter of Rajiv Gandhi and Sonia Gandhi, sister of Rahul Gandhi, and granddaughter of Feroze and Indira Gandhi, making her a member of the politically prominent Nehru-Gandhi family.
She did her schooling from the Modern School and Convent of Jesus & Mary. She pursued her graduation in Psychology from Jesus and Mary College, University of Delhi. She completed her Psychology degree and later on did her MA in Buddhist studies in 2010.
When Priyanka Gandhi was in her early teens, she befriended her friend Michelle's brother Robert Vadra. Later the friendship between the two escalated and a couple of years later Robert proposed to Priyanka.
The duo them tied the marital knot on February 18, 1997, in a traditional Hindu ceremony. The couple has two children, son Raihan and daughter Miraya.
Political Career
She had regularly visited her mother's and brother's constituencies of Rae Bareilly and Amethi where she dealt with the people directly. She is a popular figure in Amethi, drawing large crowds everywhere.
In the 2004 general elections, she was her mother's campaign manager and helped supervise her brother Rahul Gandhi's campaign. In the Uttar Pradesh assembly elections, 2007, while Rahul Gandhi managed the statewide campaign, she focused on the ten seats in the Amethi Rae Bareilly region, spending two weeks there trying to quell considerable infighting within the party workers over seat allocations.
On January 23, 2019, she officially entered politics and was appointed the Congress' General Secretary in charge of the eastern part of Uttar Pradesh and joined the opposition campaign in a crucial state where the party her family founded hopes to unseat prime minister Narendra Modi.
Subscribe us on