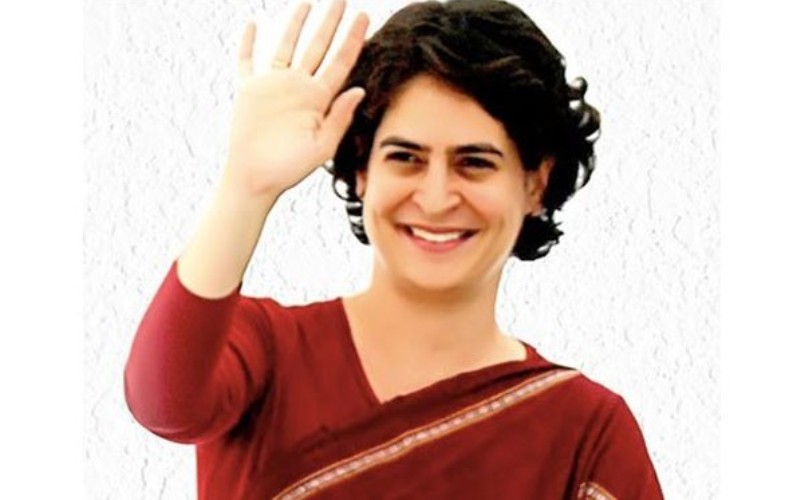 Ayodhya: Congress General Secretary Priyanka Gandhi Vadra on Friday gave a peek into her personal life while interacting with school students here, saying she was a good cook and loved preparing Italian and Thai dishes when at home.
Gandhi was interacting with the students of the Sunbeam Public School here from where she later kicked off a 15-km road show in the temple town.
When the students asked the Congress leader if she was good at cooking, Gandhi replied candidly: "I am a good cook and I have been cooking since the age of 15."
The Congress leader also said that she loved to cook Italian dishes besides making Indian and Thai preparations.
When a student asked her about her brother and Congress President Rahul Gandhi's idea of holding elections within the party, she said: "His ideas were transformative and his intention was to induct new people from different backgrounds. But many people in the Congress opposed the idea fearing changes in the party."
It was for the first time that the newly-appointed Congress General Secretary broke her silence on the party's organisational issues.
Her revelations made it clear that she was backing the idea of her brother to hold elections in the party.
Gandhi has been entrusted with the task of reviving the party in the crucial state of Uttar Pradesh, which sends 80 MPs to the Lower House of the Parliament.
Subscribe us on