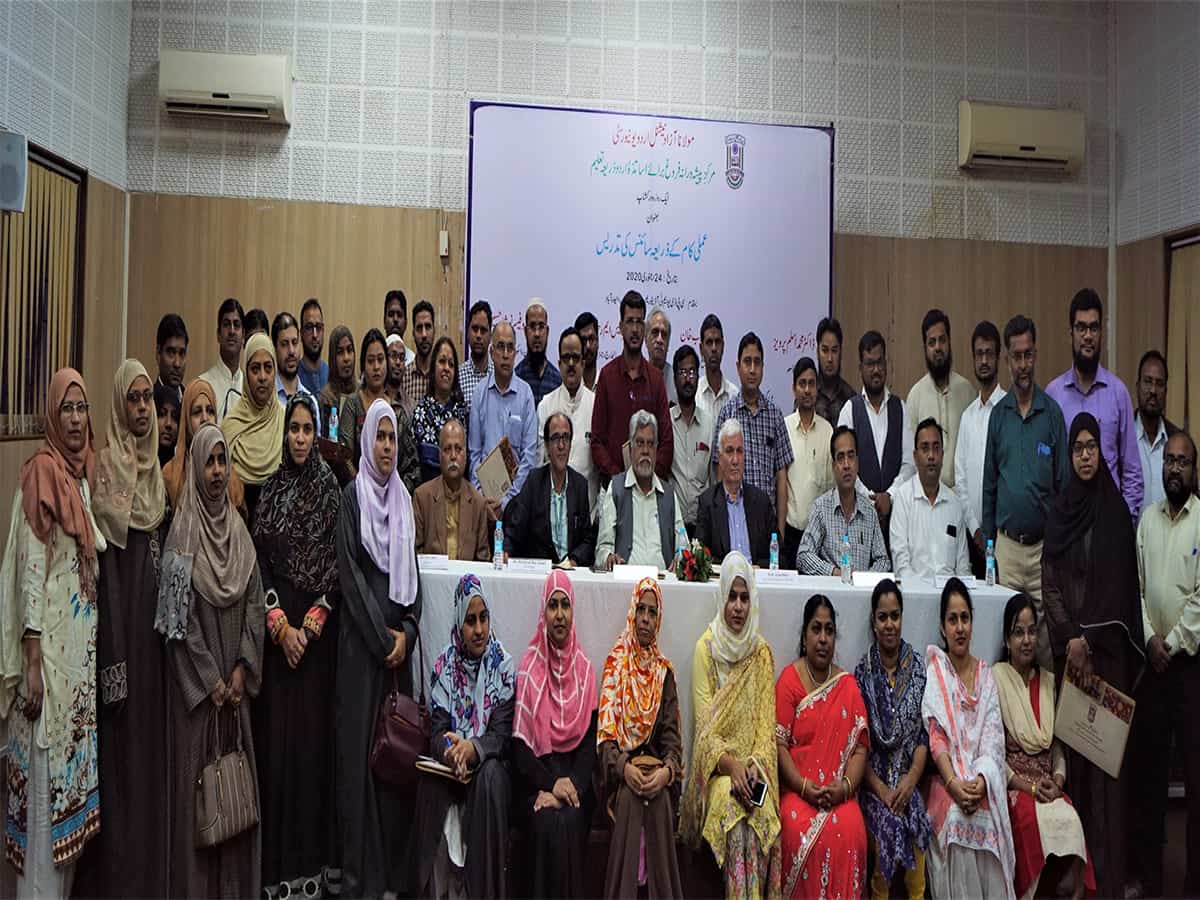 Hyderabad: Centre for Professional Development of Urdu Medium Teachers (CPDUMT) of Maulana Azad National Urdu University (MANUU) today organized a workshop "Practicals as a tool for Teaching Science".
Prof. Ayub Khan, Pro-Vice-Chancellor while addressing the workshop expressed that to understand science better, it should be taught in mother tongue at all levels of teaching. Urdu is a sweet language and prospects of teaching science in the Urdu language is quite bright, he remarked.
Prof. S. M. Rahmatullah, the Registrar I/c advised the participants to teach science in a simple way and said that knowledge is related to human attitude and we need to understand it. We cannot reach any concrete solution without experiments and observations. Prof. Noushad Husain, Dean, School of Education and Training also spoke on the occasion.
Prof. Mohammed Abdul Sami Siddiqui, Director, Centre proposed the vote of thanks.
Dr. Rizwan Ul Haq Ansari, Assistant Professor, Dept. of Physics welcomed the gathering and briefed about the workshop. Dr. Md. Afroz Alam, Assistant Professor, Dept. of Education & Training conducted the proceedings.
SIASAT NEWS
Subscribe us on