New Delhi: The famous 'PlayerUnknown's Battlefields (PUBG)' online Mobile game has taken teenagers, young adults by storm since it's launch in 2017 across the world including India and now, unfortunately, this game addiction comes with negative effects only now being unfolded.
This game makes its players addicted to it with no real joy but virtual happiness of winning a chicken dinner, IBT Times reports.
After a recent incident of a man in India drinking acid instead of water was reported, another incident is reported from Punjab's Jalandhar where a 10th-grade boy stole Rs 50,000 from his father's debit card to buy gaming controller-pad and to make in-app purchases in the game.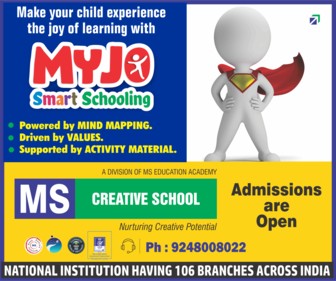 It came as a shocker when the father received the notification of Rs 50,000 debited from his bank account when he had not shared his One Time Password (OTP) with anyone.
He soon went on to file a complaint with local Cyber Police station and learned the money was transferred to a Paytm e-wallet which was later used to buy custom skins and costumes on PUBG Mobile and also a game controller pad, with the culprit turning out to be none other than his 15-year-old son.
When the Investigation officer questioned the boy he confessed to his crime.
The kid also revealed that he had deleted the OTP from his father's mobile after receiving the message and transferred the money to his friend's Paytm account.
Recently another shocking incident where a bridegroom attacking his soon-to-be brother-in-law was reported, as the former's cell phone battery had drained and the latter could not help him find a charger cable soon.
Only last week, two Indian cities—Rajkot and Surat of Gujarat, have banned the PUBG Mobile from March 9 and April 30 as the state academic exams will be conducted during this period.
The circular from the City Police Commissioner stated violators will face action as per Section 144 of the Criminal Procedural Act, 1973 (Act No. 1 of 1974) and Section 37 (3) of the Gujarat Police Act, under the authority of Rajkot City Police Act, Rajkot City Police Commissionerate.
Subscribe us on