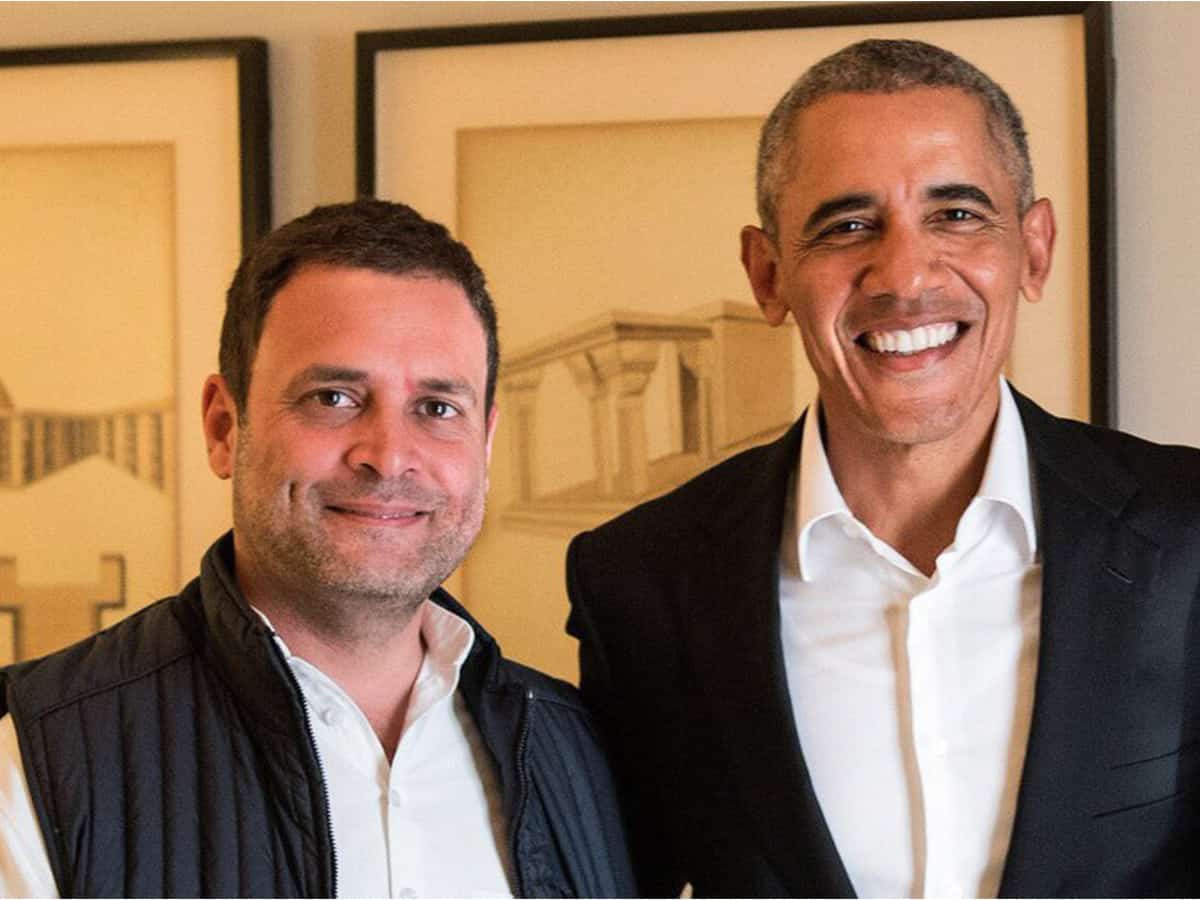 Indian Twitter is all stirred up after the reports emerged of an assessment of Congress leader Rahul Gandhi in Barack Obama's new book. In his book A Promised Land, the former United State's President has described Gandhi as someone who lacks aptitude and passion to master the subject.
Gandhi had a "nervous, unformed quality", Obama said, adding that the Gandhi scion "lacked aptitude".
Rahul Gandhi is no stranger to Internet trolling. However, the online bashing increased multifold on Friday when the excerpt of Obama's memoir surfaced. While the Bharatiya Janata Party-affiliated IT cell left no stone unturned to use the comment on Gandhi into memes, pro-Congress users tried to look at the positive side of it.
'Barack Obama certified Pappu'
A user said that Obama had indirectly called Gandhi a 'pappu'.
No mentions of Modi, another section of users write
While heavy trolling was taken up at the expense of Rahul Gandhi, some pointed out that Obama had not mentioned Modi—who is considered a 'world-class leader' by many.
Congress leader Tariq Anwar too came to rescue Rahul Gandhi, over Obama's comment. "Obama and Rahul must have met briefly, probably 8-10 years back when he came to India as the US President. To assess someone in few meetings is tough," he said.
"Rahul Gandhi's personality has changed since then, he's gained lot of experience," he added.
Gandhi's mother and Congress president Sonia Gandhi also appears to find a mention in the memoir. The NYT review said in the memoir "We are told of the handsomeness of men like Charlie Crist and Rahm Emanuel, but not the beauty of women, except for one or two instances, as in the case of Sonia Gandhi."
Subscribe us on