Lucknow: UP governor Anandiben Patel, at the fourth convocation of Khwaja Moinuddin Chishti Urdu, Arabi-Farsi University in Lucknow, suggested the authorities of the varsity and higher education minister to delete 'Urdu, Arabi and Farsi' from varsity's name.
She argued that the mention of three languages, Urdu, Arabic and Persian, in the name of the varsity gives an impression that it only teaches these three language subjects. The fact is that arts, science and technical courses are also taught in the university. She suggested renaming the university as Khwaja Moinuddin Chishti University.
On the occasion, senior Rashtriya Swayam Sangh (RSS) leader Indresh Kumar and principal of Darul Uloom Nadwat ul Ulama Saidur Rahman Azmi were conferred with 'honoris causa' (honorary degrees) for contribution to spreading peace and academics respectively.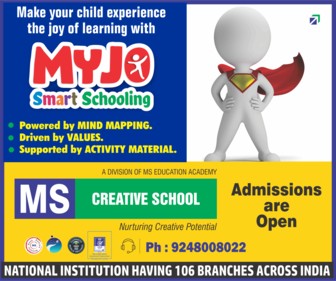 Shia cleric Maulana Kalbe Jawad and Hindu spiritual leader Swami Sarang were honoured with PhDs for academics and communal harmony respectively.
Subscribe us on