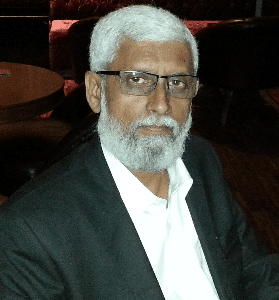 After the winter break, the Supreme Court will hear plea challenging practices of "Nikah Halala and polygamy" by one Upadhyay, an advocate.
He is not an affected party neither he is likely be affected by the outcome of his challenge.
Constitutional courts must be concerned with grave matters involving constitutional questions. Is polygamy, an aspect of Muslim belief, of great immediacy of concern meriting intervention by the Supreme Court?
Among all the permissible things in Islam, the most disapproved of is a divorce. The unit of society is the family and breakups between parents are traumatic for children. Deviant behaviour and behavioural aberrations usually have their genesis in broken homes. Hence the focus is on preventing avoidable divorces, affording every opportunity to reconcile. Where, however, permission for divorce is made a mockery of, it is frowned upon and consequences aimed at deterrence applied. If a man divorces his wife once, they can reconcile. If he divorces her again, they still can reconcile. If, however, he divorces her yet again, i.e., a third time, then reconciliation is possible through a difficult process called Halala. For remarrying the person who has divorced her she has to through an actual intervening marriage. In the normal course, she should go through a divorce ending that marriage. This is not to be confused with a predetermined game plan where it is decided that somebody would temporarily "marry" a man's divorced wife and then divorce her, enabling the ex-husband to remarry the same lady. This would be as illegal as a contract of marriage. For instance, the marriage of a rich foreigner with a poor local Muslim girl with the documents of marriage as well as subsequently dated mutual divorce or 'khula' both executed at the same time. It is to hoodwink the Protector of Emigrants into believing the woman is travelling with her husband whereas actually it is disguised prostitution or human trafficking. This is not Nikah Halala, it is an illegal, haram (impermissible) cultural innovation, no part of Islam and unacceptable deviant behaviour. But inconvenient facts do not deter heroic crusaders against everything Islamic from indignant horror at "oppression of Muslim women" to derive advantage, be it political dividends or TRP ratings.
But, what about the role of the Supreme Court?
Polygamy in itself is a misnomer. It means a person having more than one spouse. The attack however disguised it may be, is against polygyny, with specific reference to Muslims, alleged to have multiple wives, notwithstanding that government statistics establish a larger number of non-Muslims than Muslims have more than one wife. Never mind inconvenient facts. It is projected as a Muslim practice, attacking anything Islamic delivers political dividend enhancing TRP ratings, and must, therefore, be attacked. None is seen crusading against liquor sales notwithstanding liquor's verifiably direct nexus with rapes, murders and vehicle accidents.
Islam tries to build a moral society where extramarital and premarital relationships between men and women are proscribed as leading to promiscuity, hedonistic behaviour, licentiousness and eventually a toxic society. It is in this society where women are preyed upon leading to the depravity, we more and more frequently read about in horrific news reports. It is Islamic belief that factoring in the nature of human beings that He created, Allah has laid down the law which permits a maximum of four wives that a man can have. Our heroic crusaders against everything Islamic ranting in indignant horror at "oppression of Muslim women" have no problem when any other man, Muslim or not, has a physical relationship with not four but forty women so long as none is categorised as his "wife". Apparently, only wives, sorry, Muslim wives, can be oppressed. If you see the logic in this, you can see what seems obscured from my view. An interesting quote goes, "Sometimes the problem is, their ceiling is your floor," but let us put it down to my inability to operate at your level, whatever you choose to make of that statement.
Curiously the Supreme Court is not asked to pronounce upon live-in relationships or same-sex "marriages" which are now legitimate as "between consenting adults." What is sought to be de-legitimised is a moral relationship of marriage, also between consenting adults, merely because it is sanctioned by Islamic belief. We note here that a religious belief of a section of society was the basis on which the Ayodhya judgement turned, the court declaring "Matters of faith and belief lie in the personal realm of the believer. That which sustains solace to the soul is inscrutable. Whether a belief is justified lies beyond the ken of judicial inquiry." The Muslim belief that the Shariah is of Divine origin and cannot be subjected to modification or alteration by human beings is (words of the Supreme Court) "faith and belief" and "Whether a belief is justified lies beyond the ken of judicial inquiry." It will be interesting to see what the court rules in this case which it proposes to hear.
Shafeeq R. Mahajir is a well-known lawyer based in Hyderabad
Subscribe us on