Hyderabad: TS Minorities Study Circle has invited applications for selecting 100 candidates for imparting coaching for IAS examination.
The test was held in all the districts of TS. In Hyderabad, it was held at Nizam College.
Mr. A.K Khan, IPS (Rtd) Advisor to Govt. on Minority Affairs, Mr. B. Shafiullah, MD of TS Minorities Study Circle visited the test centre at Nizam College.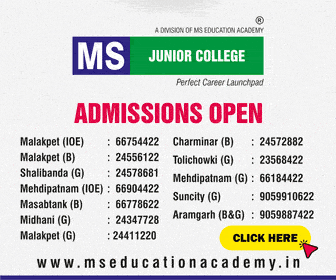 Mr. A.K Khan expressed his delight for the large number of candidates taking the test.A lot of girl candidates also took the test.
Mr. Khan further told that it is a welcome gesture that many Muslim girls are coming forward for getting higher education and also to join civil services. He said that it is a positive change.
Subscribe us on