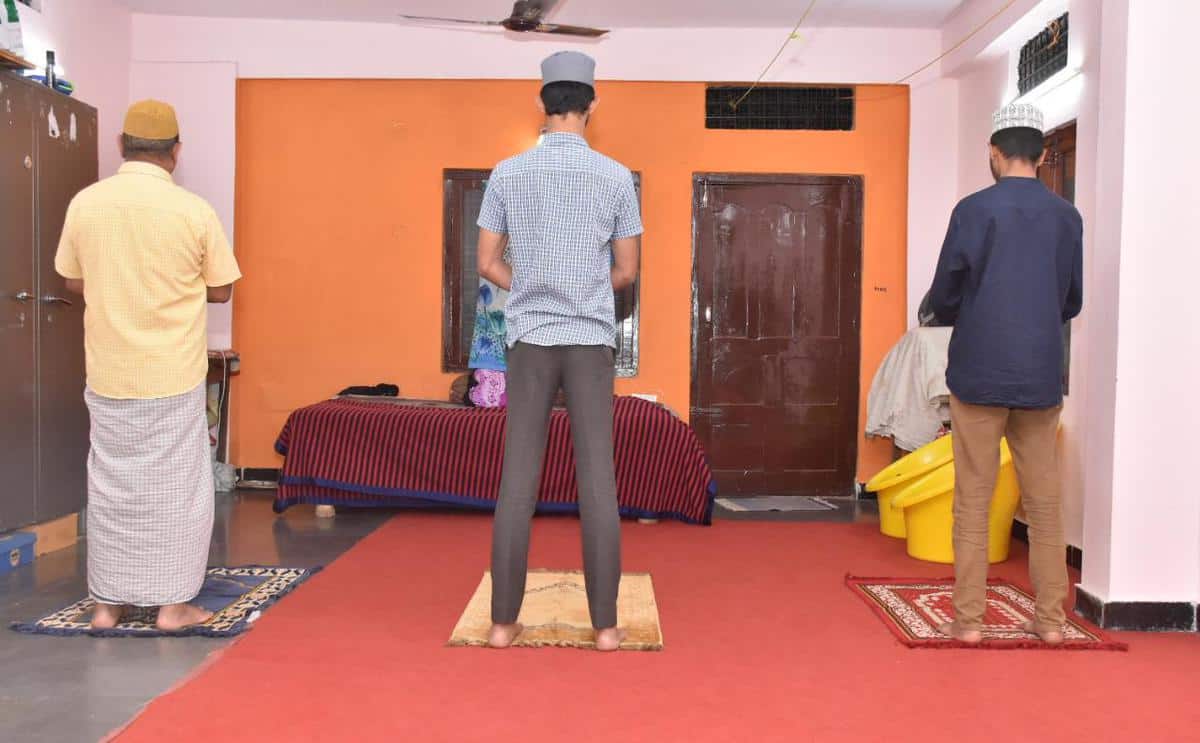 Hyderabad: Following the orders of all Ulemas (scholars), mashaikh (clerics) and the government to not visit graveyards and mosques on the occasion of Shab-e-Barat due to COVID-19, Muslims have forgone their yearly Shab-e-Baraat rituals.
This is the first time that Muslims have not visited the graveyards and not offered prayers in mosques. Indeed on this Shab-e-Barat, the entire Muslim community is complying with the lockdown by offering all special prayers during this occasion at home and maintained social distancing.
Along with namaz, they have even prayed relief from Coronavirus pandemic and for the nation's happiness and good health. The Shab-e-Barat jalsas (public gatherings) that were to be held in major venues could not have been more empty.
The same goes for mosques and graveyards. Qutub Shahi Masjid, Jamia Masjid, Kulsum Begum Masjid, Masjid-e-Gulbano, Masjid-e-Raheem-O-Sughra, Ahle Hadees, Bilal Masjid, Masjid-e-Aamera, Masjid-e-Azizia, Masjid-e-Sultan Jahan, Ek Minar Masjid, Mallepally Badi Masjid and others were bereft of the crowd that this annual occasion brings.
Subscribe us on