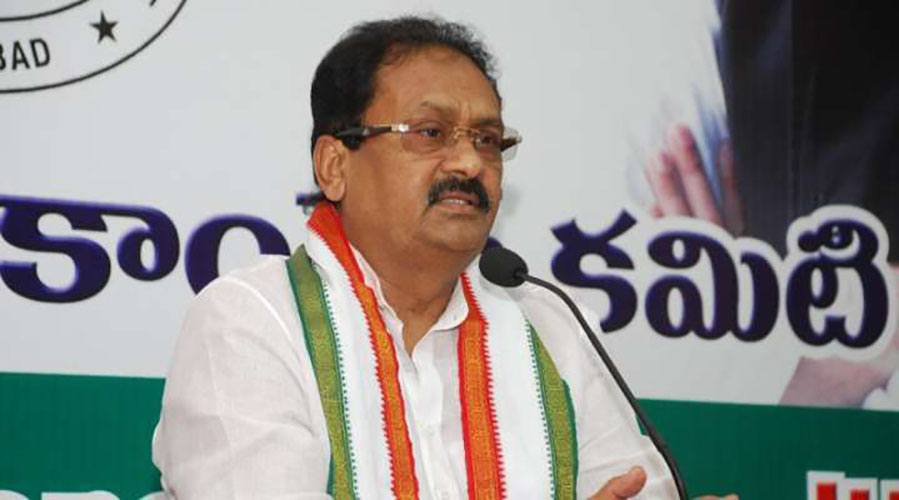 Hyderabad: Former minister and ex-Leader of Opposition in Telangana State Legislative Council Mohammed Ali Shabbir strongly condemned Chief Minister K. Chandrashekhar Rao for announcing mass dismissal of 48,533 employees of Road Transport Corporation who participated in the strike.
Addressing a protest by RTC employees at Kamareddy Bus Depot on Monday, Shabbir Ali said KCR announced the decision as if he was the Dictator of Telangana and he would punish anyone who refuses to listen to his orders. "KCR Government did not appoint even 48 employees in the RTC. But he dared to dismiss over 48,000 workers in a single stroke.
His decision was insane and insensitive and will not be tolerated. RTC staff has a democratic right to protest and even go on strike seeking fulfillment of their long-pending demands. Congress party will support RTC workers till their demands are met and we will ensure that not a single employee loses his job," he said.
Shabbir Ali blamed KCR for the present financial crisis in the TSRTC. He said the Chief Minister deliberately delayed a solution to the RTC problems to facilitate its privatization. "KCR family and other TRS leaders have kept an eye on the invaluable properties controlled by RTC and wanted to capture them by diluting the powers of the corporation. They kept the problems of RTC employees unsolved for over five years which consequently forced the staff to go on strike.
Taking advantage of the strike, KCR announced the privatization of RTC after sacking 48,000 employees. The present decision of KCR was not instantaneous, but the result of a deep conspiracy hatched for a long time," he said.
The Congress leader pointed out that the then Chief Minister of Tamil Nadu Jayalalitha dismissed about 1.70 lakh RTC employees in 2003. However, the decision was reversed by the court and all employees were reinstated. Similarly, he said that the RTC employees would get justice from the court and KCR would be forced to eat his own words. He said all the demands being raised by RTC employees were fully justified and must be fulfilled.
Shabbir Ali also asked all the unions across Telangana State to support the RTC workers. "KCR has tried to set a bad precedent by sacking thousands of employees in a single shot. If tolerated now, then KCR will treat the employees of all departments and corporations in a similar manner.
There will be no unions and no employee will have a right to raise a demand or fight for his rights. All unions must back the RTC employees. Else, one after the other KCR will finish off all the unions and privatize all departments by sacking thousands of employees. This dictatorial form of government should not be permitted under any circumstances, he said.
Authored by Mohammed Hussain, mohammedhussain.reporter@gmail.com Twitter: @writetohussain

Subscribe us on