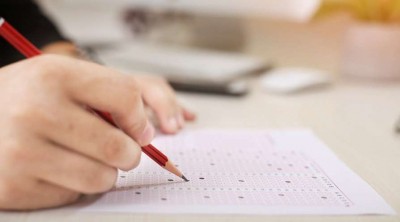 Hyderabad: Students of Shadan College of Engineering and Technology (SCET) have accused the college's management of overcharging the semester and examination fees, as well as failing students unable to pay for the same.
Jabez Ahmed*, a student of Shadan College of Engineering and Technology (SCET) has raised questions to the college administration regarding the increase in the semester examination fees. While the circular from the Jawaharlal Nehru Technological University (JNTU), in the city asks students to pay Rs 760 for all their examinations, the SCET affiliated to JNTU has jacked up the fees to Rs 1000.
The college has also been accused by students of malpractices other than overcharging the examination fees. Another student, Firoz Aslam*, studying in his third year of Bachelors in Pharmacy informed Siasat.com that while his position was secured, five second year students in their lab exams in March were allegedly failed as they were unable to pay their fees due to financial constraints.
"These students were affected by the pandemic and hence their parents found it difficult to pay fees in the pandemic," says Aslam. "When they requested the Director to permit them to write the exam, he asked them to speak to the Chairman which resulted in no solution."
As things stand, Aslam claims that all five students were failed for their inability to pay fees.
Danish Ali* remarked that despite the lack of any difference, the students in his own class had to pay varying fees. While Danish himself pays Rs 65,000 for each academic year, a couple of others in his class allegedly end up paying either Rs 55,000 or Rs 75,000.
If the complaints of students are to be considered, Shadan College of Engineering and Technology has been prioritizing their own economic interests over the educational needs of their students. As Ahmed remarked, "The College has been focusing on money far more than caring about the welfare of the students."
However, when contacted by Siasat.com, director of the college S.A.Muneem said that students were neither failed nor is there any difference in the fees of two students in the same course.
"The accusations of fee difference and failing students for their inability to pay are absurd. As for the increase from Rs 760 to Rs 1000 in the semester examinations, that is because we provide students with record books for their exams. We will furnish the receipt for the same if need be," he said.
(Names of all the students in the article have been changed to protect their identity.)
Subscribe us on